I think we can all agree that Hamish Blake's appearance on The Bachelor last week was ONE OF, if not THE most, hilarious moment of the season so far.
(Sorry, fake robot babies…but you were definitely more creepy than fun.)
READ ALL OF ROSIE'S BACHELOR RECAPS HERE.
Listen to the latest episode of Bach Chat.
But, apart from making us spit out our water (okay, fine, it was wine) while we watched him sabotage Faith and Richie's 'romantic' outing, there was something EXTRA special about his appearance on the show.
Watch Hamish Blake on The Bachelor. Post continues after video.
Turns out, a very special honour has been bestowed on the radio host and comedian: he's the only person, besides Osher, who has been allowed to speak directly to the camera.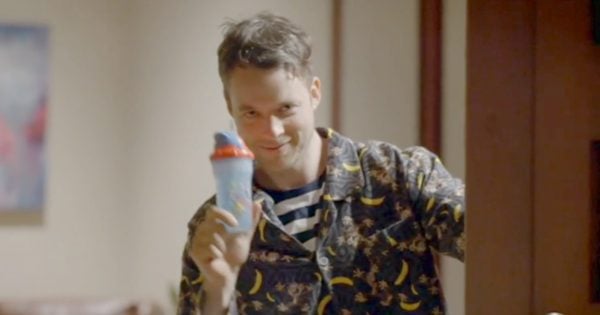 Throughout the date, Hamish frequently broke the fourth wall, speaking directly to the audience about his evil hilarious plans.
He even winked at us, you guys. All we need now is Osher to give us a magnificent hair flick, and our lives will pretty much be complete.