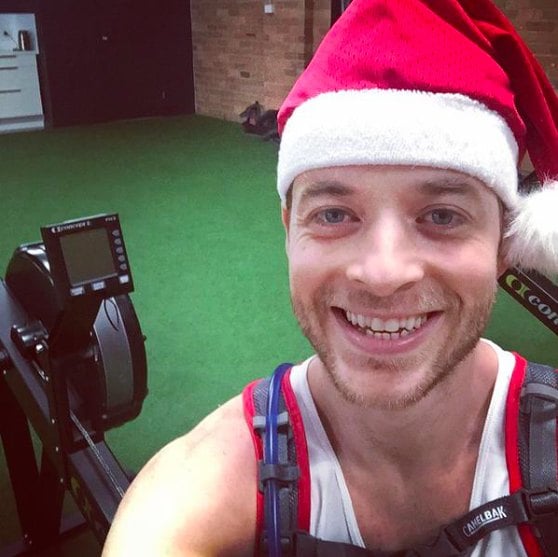 It's very difficult not to love comedian, Hamish Blake (one half of tv and radio duo Hamish and Andy).
Today, Hamish Blake has given us one more reason to love him.
He just rowed 42 kilometres in this blistering heat on rowing machine (and in a Santa suit, no less), to raise money for the Salvation Army Christmas Appeal.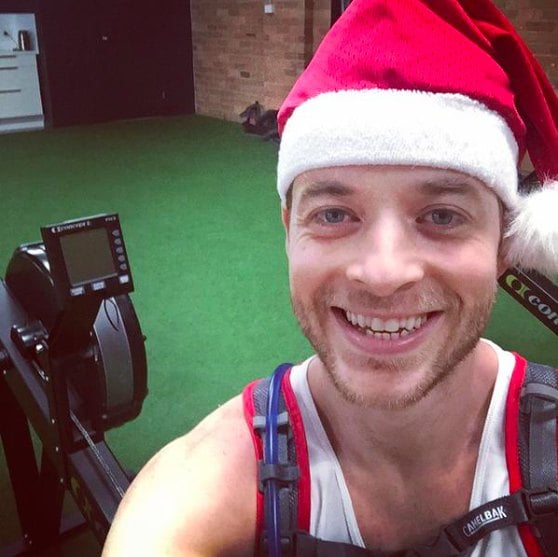 Hamish. Rowing. Love.
It started off as a joke/dare/stupid choice of words from his good mates.
"I think I might have accidentally said something along the lines of, 'I think it's possible,' and unfortunately in my circle of friends, if you're dumb enough to say something like that you're immediately forced to prove it," Hamish said.
Hamish, who is aiming to raise $42,000, has dubbed his charity event the Row-Ho-Ho, and is apparently dreading the experience.