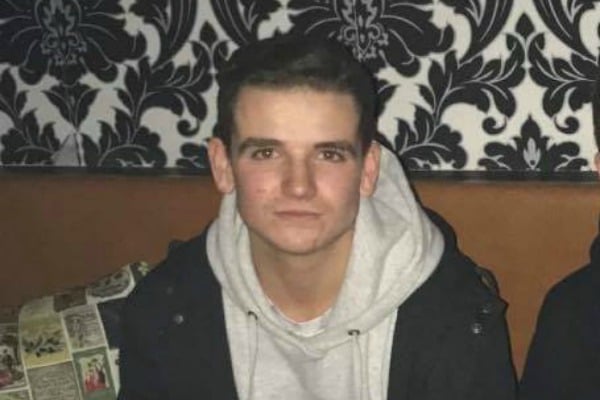 -With AAP
1. The chilling Snapchat of teenager before he fell to his death at schoolies.
A NSW teenager fell from a Gold Coast balcony and died during schoolies, just hours after his friends shared a Snapchat video of him celebrating.
Hamish Bidgood, a student at Turramurra High School on Sydney's upper north shore, was found dead next to the swimming pool at the Surf Regency Holiday Apartments in Surfers Paradise after a night celebrating the end of high school.
The Daily Telegraph reported a friend of Bidgood as saying "this is the beginning of the end for Hamish Bidgood" in the Snapchat video, which has since been deleted.
Police believed the teen had been ingesting nitrous oxide after a night of drinking, the Daily Telegraph reported.
A Queensland Police spokesperson said the death was not being treated as suspicious.
Bidgood's family were on their way to Surfers Paradise on Thursday and his friends had cut the rest of their schoolie celebrations short.
Bidgood was a keen sportsman and member of Berowra Cricket Club.
2. Horror Queensland bushfire crisis rages on.
Smoke plumes from #bushfires in #Queensland are clearly visible on satellite ???? showing the extent of the bushfire ???? emergency in #Queensland. Many communities are still in the thick of it. Stay safe and follow the advice of local emergency services and @QldFES pic.twitter.com/tNd9XtiAfA

— Bureau of Meteorology, Queensland (@BOM_Qld) November 29, 2018
There is no end in sight to the bushfire crisis in Queensland, with severe heatwave conditions forecast to spread across the state.
Thousands of people have been forced from their homes as firefighters battle up to 140 wildfires during the unprecedented six-day emergency.
Queensland Fire and Emergency Services Commissioner Katarina Carroll says crews have been confronted with high temperatures and "unimaginable" conditions.
"(But) due to all the proactive work conducted over the last several days, we have lost a minimal amount of houses, thankfully," she told reporters on Thursday.