The premise of the show is simple: Hamish Blake and Andy Lee talk to "everyday Aussies" who tell their hard-to-believe-yet-oh-so-hilarious true stories, which are then recreated by actors and comedians.
It's surely a recipe for success. And yet, hours on from the premiere episode of True Story hitting television screens, fans of the iconic comedians seem to be finding themselves on the fence.
Listen to Laura Brodnik and Clare Stephens battle it out over True Story on the latest episode of The Binge: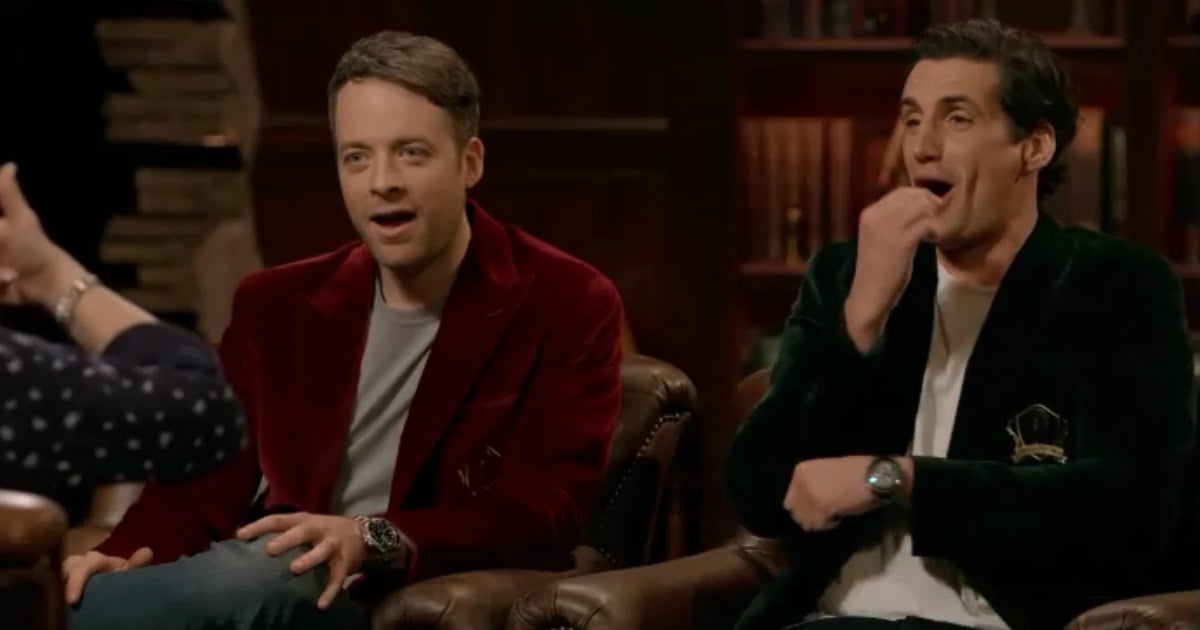 "Sorry Hamish & Andy, but this is terrible," one Facebook user wrote. "You guys have so much potential.. It's been wasted on this very unfunny show.."
Another agreed, saying, "Maybe these true stories seemed really funny at the time but lose their humour when reinacted [sic]. Sorry guys I'm trying to get a laugh."
"So disappointed!!! Boys your shows are normally awesome, what the hell has happened??"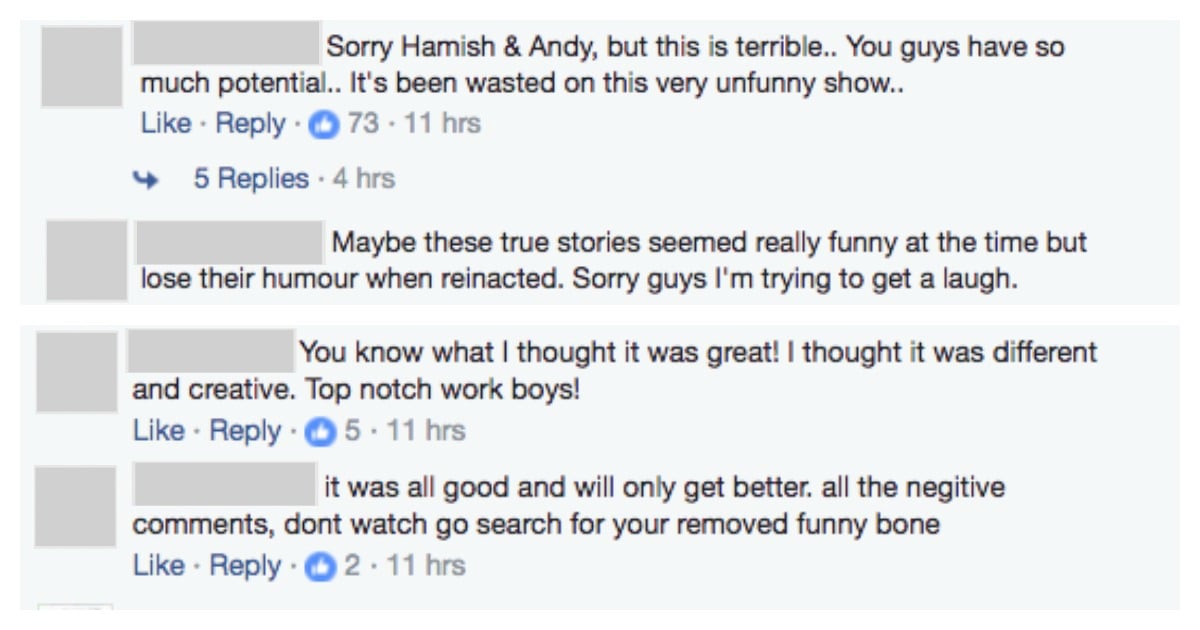 Others were quick to defend the new series, with one mum saying, "I loved it! my girls and i were laughing so much!"
Another agreed, saying, "I thought it was great! I thought it was different and creative. Top notch work boys!"
One person was happy to bet money on the series, claiming, "it was all good and will only get better."
One viewer reasoned that the show's concept was to blame for the negative feedback.
"A random off the street isn't necessarily a decent story teller. It wasn't funny. You guys should be the focus not the hosts sitting there making inane comments on someone else's experience."
But for all of the mixed reviews, it's worth remembering that at episode one, the series is only just beginning.
The negative voices always seem to be the loudest.
What's to come, no one knows. And for what it's worth, we'll be watching.
Listen: Laura Brodnik and Tiffany Dunk discuss Hamish and Andy's latest television venture. Post continues... 
What did you think of True Story? Tell us in the comments section below.