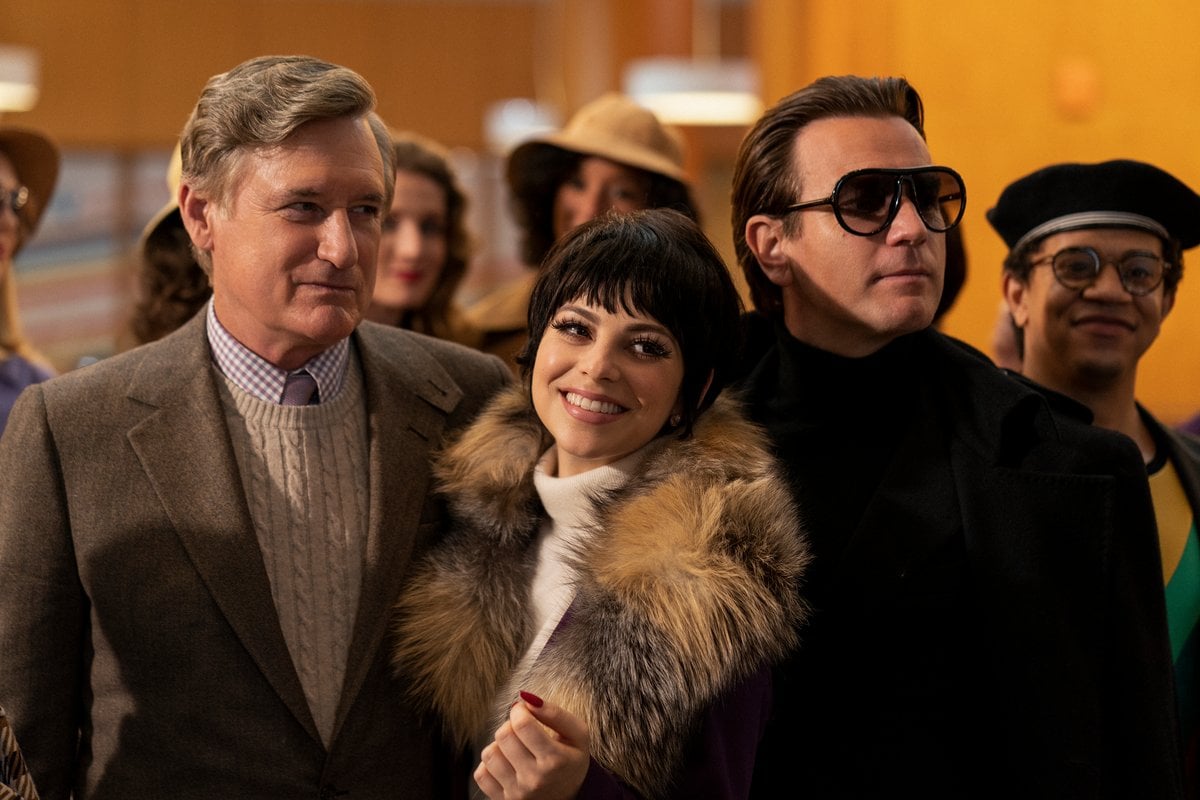 American fashion designer Halston has finally been given the Ryan Murphy treatment.
The famed American Horror Story and Hollywood creator has transformed Halston's dramatic and glamorous life story into a new Netflix mini-series, Halston.
Starring Ewan McGregor, Krysta Rodriguez and Rebecca Dayan, the five-part series follows Halston's rise and fall in the fashion industry.
Watch the official trailer for Netflix's Halston below. Post continues after video.
Set in the 1970s and beyond, the series has been celebrated for its incredible attention to detail as well as its spot on casting. 
So, before you binge watch the series, here are the cast of Halston and their real-life counterparts.
Ewan McGregor as Halston.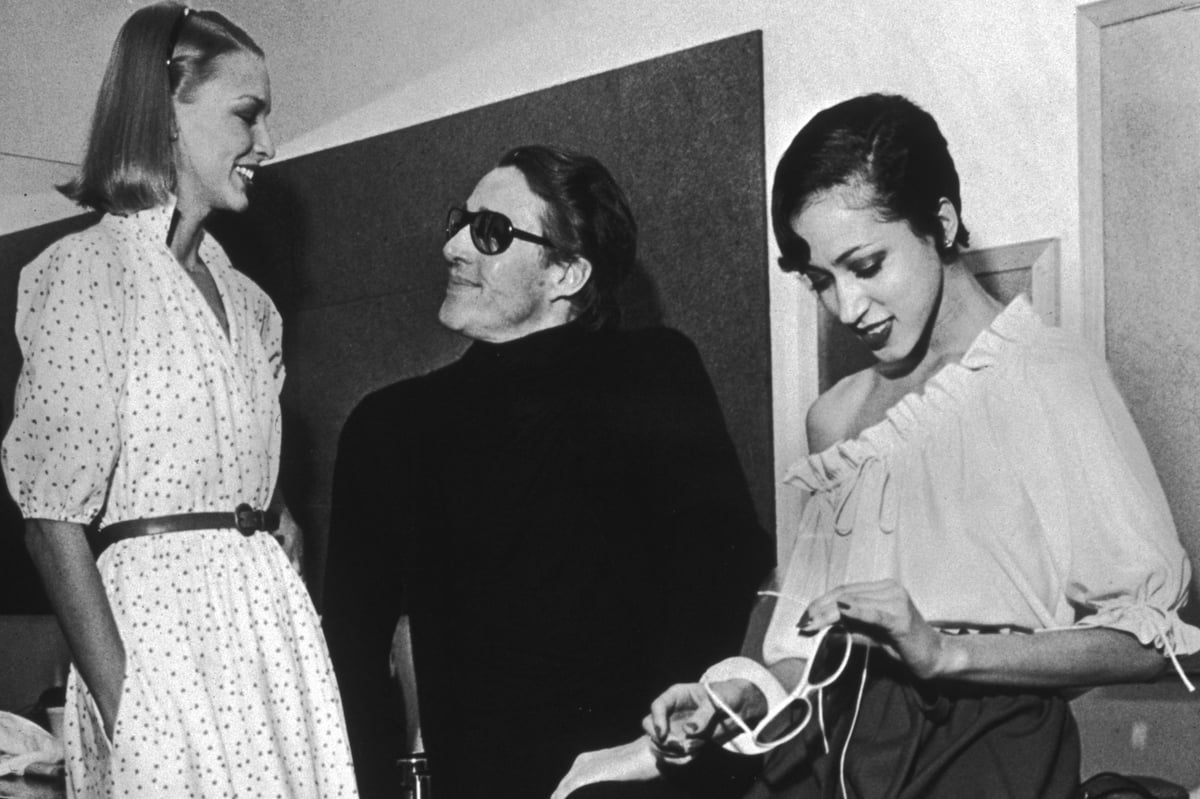 Halston talks with models before a show in New York City in 1978. Image: Getty.
Ewan McGregor plays Roy Halston Frowick, better known as Halston, in the Netflix series. McGregor is best known for his roles in the Star Wars franchise, Moulin Rouge!, Trainspotting, and more.
Halston's career initially kicked off when Jackie Kennedy wore his powder blue pillbox hat to the inauguration of John F. Kennedy.
Afterwards, Halston moved into women's clothing, creating minimalist cashmere and ultrasuede designs and opening a boutique on Madison Avenue in New York City. Later on in his career, Halston also created popular fragrances and even home wares.
Outside of the fashion world, Halston was well known within the nightclub scene and was often photographed at Studio 54 among the likes of Liza Minnelli and Andy Warhol. He was also often seen with his entourage of models, who were dubbed 'The Halsonettes'.
After losing control of his company in the 1980s, Halston later passed away from AIDS-related cancer in 1990 at 57 years old.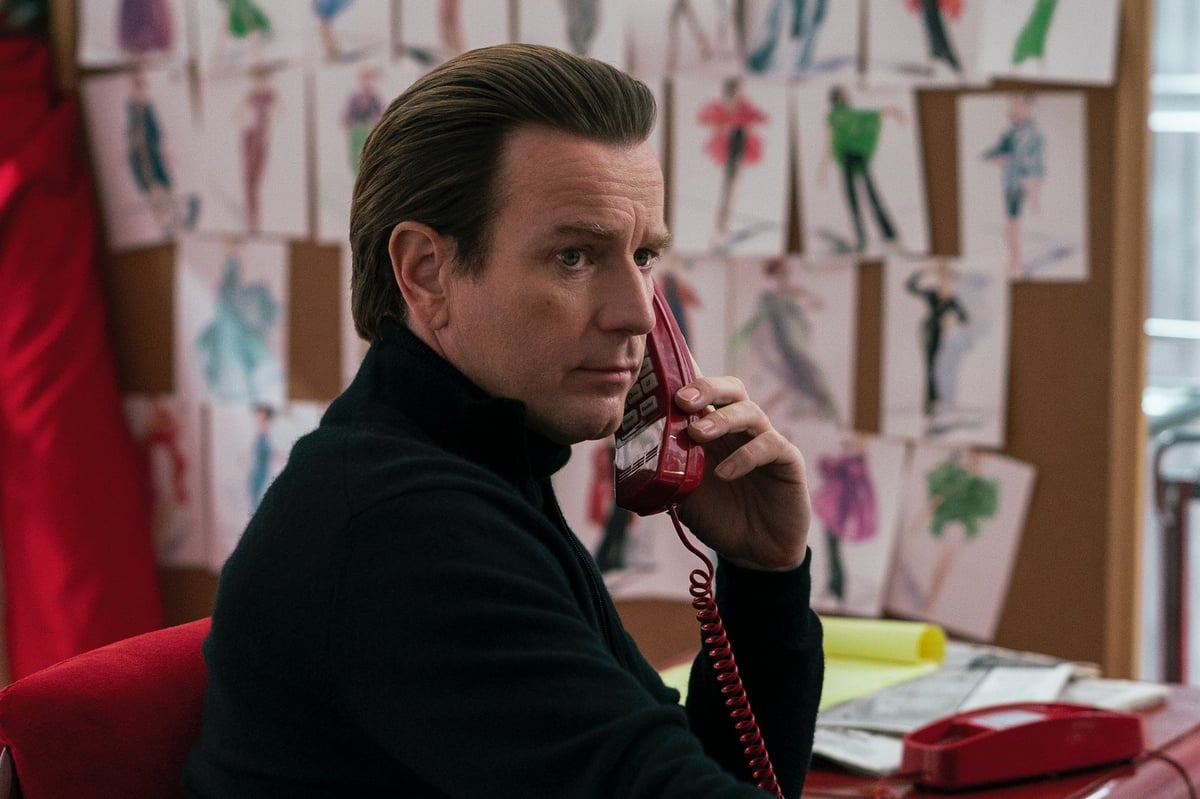 Ewan McGregor as Halston. Image: Netflix.
When the series was first announced, some people were critical of the casting of Ewan McGregor, who identifies as heterosexual.
In an interview with The Hollywood Reporter, McGregor said he understood the criticism.
"If it had been a story about Halston's sexuality more, then maybe it's right that gay actors should play that role," McGregor said. 
"But in this case — and I don't want to sound like I'm worming out of this, because it's something I did think a lot about — I suppose ultimately I felt like it was just one part of who he was," he continued.
"There are people I met who do not have nice things to say about him. And there are people who love him and are unbelievably loyal to this day. I was excited to play that. To go to the extremes of his temper."
Krysta Rodriguez as Liza Minnelli.