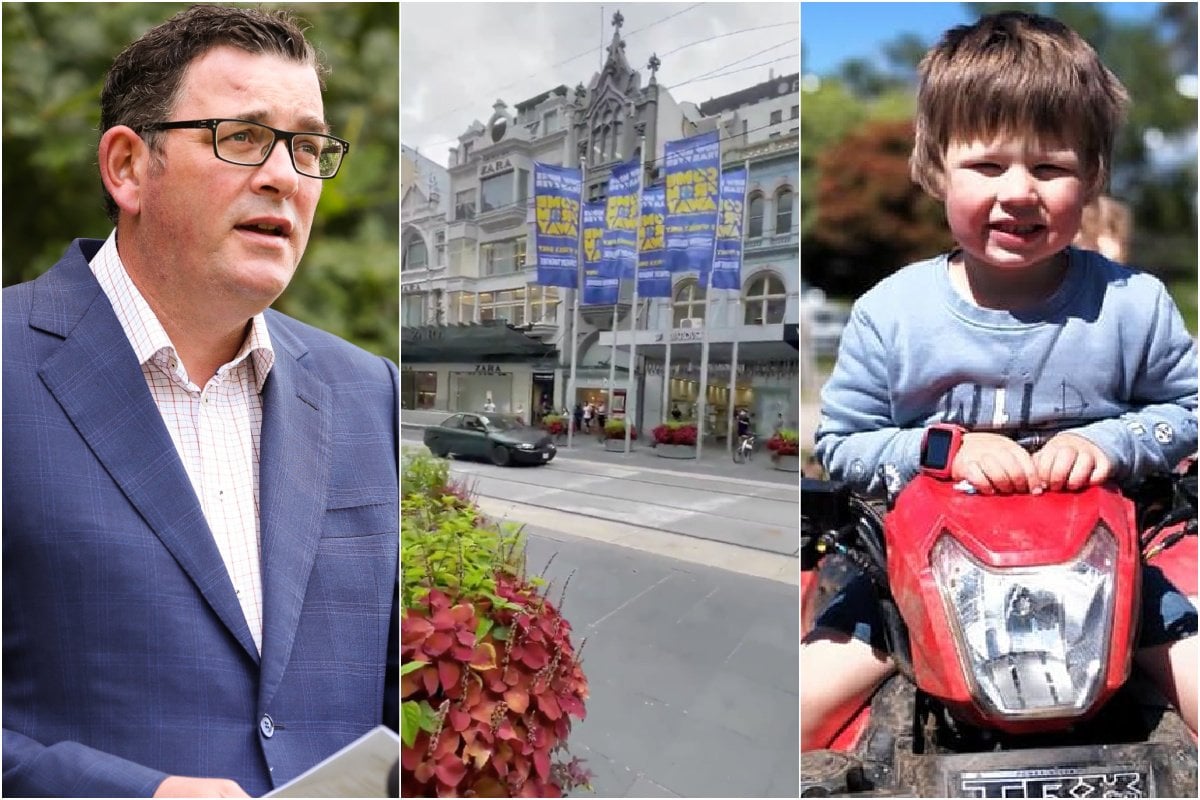 Neo-Nazi group chanting "Heil Hitler" as they descended on a Victorian town, condemned by state's premier.
Victorian Premier Daniel Andrews says there is "no place for anti-Semitism" after a group of far-right extremists were seen making Nazi salutes in a national park. 
Thirty-eight white men allegedly from a far-right group assembled in the Grampians National Park over the long weekend, The Age reported on Thursday.
They allegedly chanted "white power", could be seen with Nazi tattoos, and addressed a Halls Gap local with a Sieg Heil. 
"They don't seem to be very intelligent" - I spoke to some of the locals of Halls Gap, the Vic town descended on by neo Nazi thugs this weeked: https://t.co/uUYvSphLV1 @newscomauHQ

— Benedict Brook (@BenedictBrook) January 28, 2021
Mr Andrews on Thursday said he recognised anti-Semitism was on the rise in Australia and overseas, despite being "evil and wicked". 
"There's no place for that kind of anti-Semitism in our state," he told reporters on Thursday. "There's no place for that of bigotry and hatred; there's no place for violence."
Mr Andrews said the Jewish community had made a profound contribution to Melbourne and Victoria. 
"Anti-Semitic actions (and) activities affect the Jewish community deeply and it offends all of us," he said. 
White supremacy alive and well in pockets of Australia. Requires more work by govs to counter. This bush gathering highlights rise of Australia's far right. Locals from small town of Halls Gap quietly and bravely filmed neo-nazis and fed intell to police https://t.co/qKTFpDEREd

— Nick McKenzie (@Ageinvestigates) January 27, 2021