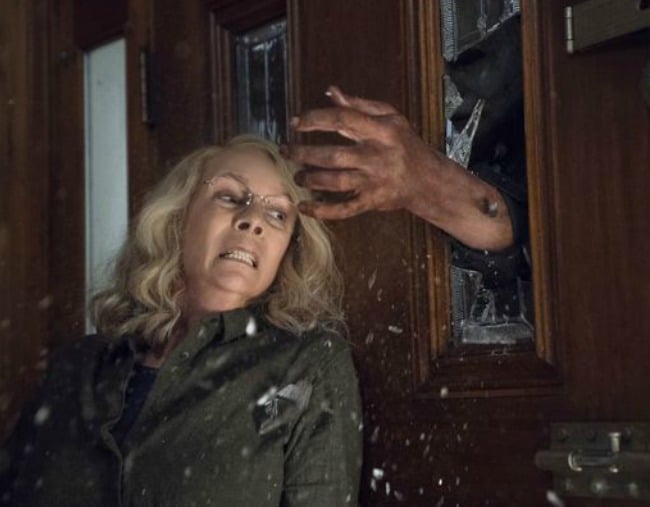 Lock all the doors and check under your bed, because Michael Meyers is back and this time around he's even more stabb-y, killer-y, and erm, mask-y than ever.
You see, the Halloween franchise that collectively freaked you out during all those high school sleepovers, is getting a reboot.
Set in the present day, the 11th movie in the franchise marks its 40th anniversary.
Jamie Lee Curtis will be returning to the series to reprise her role as Laurie Strode. Even Nick Castle, the original Michael Myers, will have a limited role in the movie.
But there will be one noticeable difference in the 11th film – Laurie and Michael are no longer siblings.
The Halloween twist 40 years in the making… 
Yep, this new reboot will basically wipe out the last nine movies in the series.
The story will pick up in 2018, where Laurie is now a grandmother and Michael has spent the last 40 years incarcerated.
And one single line of dialogue will change everything we thought we knew about Laurie Strode and the masked man who keeps trying to kill her.