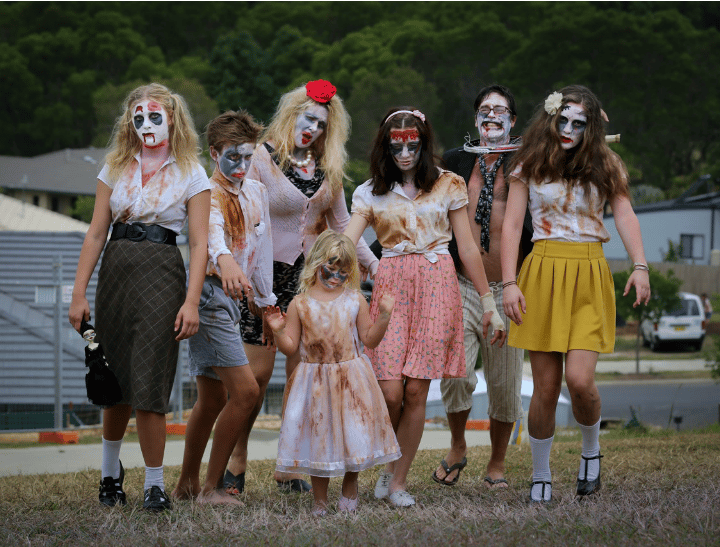 The tricky business of Halloween.
Today we bought the teeth and the fake blood. My six-year-old was beside herself. 'I can't believe I finally have fangs! I've been wanting them for ages!'
My little girl doesn't fantasise about dressing up as a fairy or a princess or even a ballerina. She wants to be a vampire. I like to think of it as gender-diverse role modelling. Sadly I think it's just powerful marketing of American cultural traditions into our Aussie pop culture.
My eldest daughter is 20, and while Halloween was on our dress-up agenda, back then we were usually the only family wandering the street. Me in a black doona cover with my broom, and the kids covered in bed sheets. I refused to cut eye holes because the only white sheets I had were 1000 thread Egyptian cotton. Being blind ghosts put them at an advantage, they didn't have to experience trick or treating rejection first hand.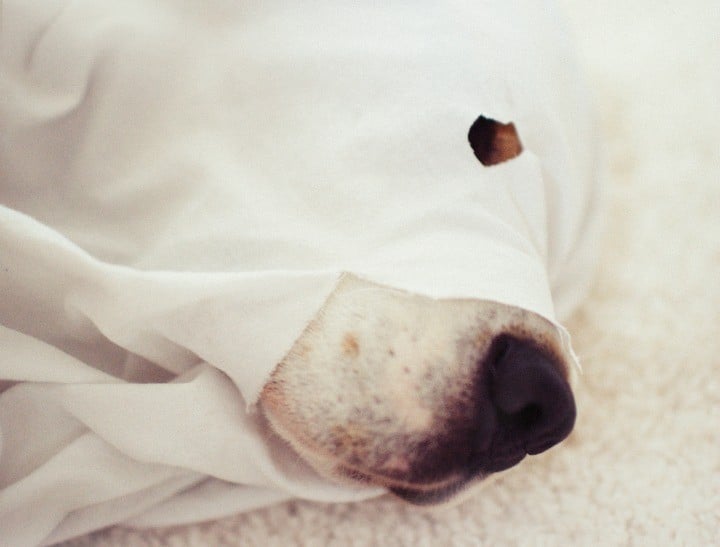 No-one was expecting us. No-one gave us anything. It was demoralising.
But, like most young Australian families fed on a diet of Nickelodeon, we persisted, and now more than a decade on, this Halloween thing has really caught on. Some people even carve pumpkins. One website told me that I could carve decorative pumpkins in just a few hours! What kind of loser dedicates hours to vegetable sculpture? Isn't there a jack-o-lantern setting on the Thermomix? We don't even have the right sort of pumpkins. You just don't get the same ambience with a butternut or a Queensland Blue.
I almost removed a finger trying to cut some eyeholes and then I couldn't work out how the hell you light the candles. Instead I've carved a few eggplants. Much softer medium, and I figured the candles might dry roast them nicely so I can use them in my salads next week.