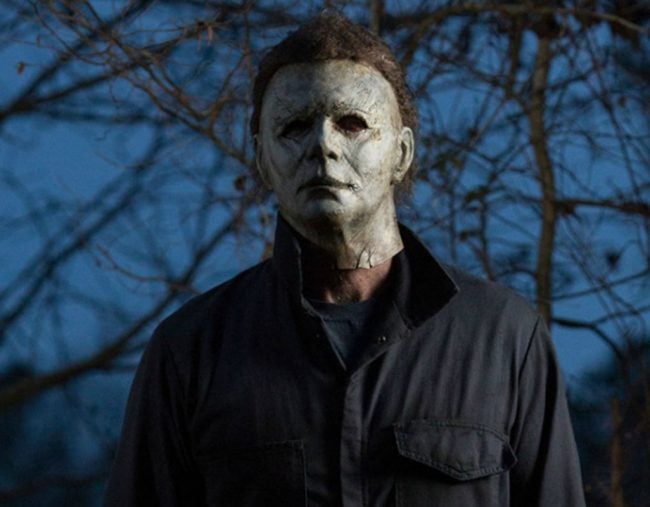 John Carpenter was just a young man when he first came up with the idea for Halloween.
The Western Kentucky University student was visiting a mental institution when he came across a 12-year-old boy with "devil eyes".
"I had a class—psychology or something—and we visited a mental institution," he says in A Cut Above the Rest, a documentary about Halloween.
"We visited the most serious, mentally ill patients. And there was this kid, he must have been 12 or 13 and he literally had this look."
That "look" was later described in the first film by Michael Myers's psychiatrist Dr. Sam Loomis.
Watch the trailer for the new Halloween…
"This blank, pale emotionless face. Blackest eyes. The devil's eyes. I spent eight years trying to reach him and then another seven trying to keep him locked up, because I realised what was living behind that boys' eyes was purely and simply evil," the character says in the movie.
Years later, Carpenter was approached by film producer Irwin Yablans, who wanted to make a movie about babysitters being stalked and killed on Halloween.