At any red carpet event, there's always something that immediately sets social media alight.
Angelina Jolie's left leg. Pharrell William's hat. This year? It's Halle Berry's new 'do.
Everybody is talking about it.
???? @halleberry is a gift. #oscars pic.twitter.com/CiZnNm1rBn

— MTV (@MTV) February 27, 2017
Halle Berry looks bomb but if I was stuck sitting behind her hair, I would be PISSED #theoscars2017

— Sarah Bellum (@exmuggle) February 27, 2017
Does Halle Berry's wig have a Twitter account yet? #Oscars

— Ronaldo Amaya (@ronyamaya) February 27, 2017
The 50-year-old – who incidentally also happens to still be the only black woman in Oscars history to win Best Actress – was a presenter at this year's ceremony, which marks 15 years since her historic win.
Listen to Mia Freedman, Laura Brodnik, Brittany Stewart and Monique Bowley debrief on the 2017 Oscars. Post continues below. 
She told Vogue ahead of her appearance on the red carpet that her outfit held special significance for her.
"I have always marched to the beat to my own drum, and I think this red-carpet look encapsulates that," she said.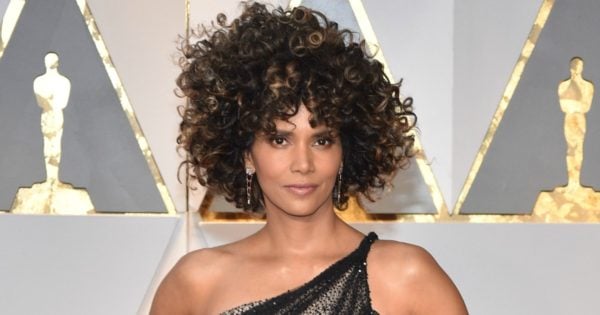 "The dress is glamorous with a sense of romance that made me feel feminine and fresh. With this look, I celebrate my natural hair by allowing it to be wild and free."
However not everyone is a fan of Berry's choice.
HOW MANY WIGS IS HALLE BERRY WEARING?

— R. Eric Thomas (@oureric) February 27, 2017
Anyone else think Halle Berry's hair looks like a loofah? #Oscars2017

— Clay Arnold (@clarfton) February 27, 2017
A best friend doesn't let you go out with hair like that.

- subtweet to Halle Berry's bff

— Shhhh... (@AQuietNYer) February 27, 2017
Who's the hair wearing Halle Berry?

— Margret-Ann Miller (@THEROVINGARTIST) February 27, 2017
But there's something we're forgetting amid all the jokes.
This is not an accessory like Pharrell's hat. Yes, Berry's hair might be a wig, but the style is a symbol of black culture and history and the two are inextricably intertwined.
Unfortunately, to do her hair "naturally" is still considered statement making.
Making fun of Halle Berry's hair is petty and deeply problematic. Just stop. #Oscars

— Bob Sacamano (@linalebluefou) February 27, 2017
I'm looking for black excellence tonight, and Halle Berry is trending because of her hair? Smh, This is why people don't take us seriously.

— Victoria (@vglamorous2g) February 27, 2017
I just hate the negative posts about Halle Berry's hair, and most are coming from black women. She's beautiful. #WeGotToDoBetter #Oscars

— Serina Gousby (@GorgBrownEyes) February 27, 2017
To make fun of her hair feeds into the same controversy that has sparked cultural appropriation calls over cornrows and braids.
Berry also spoke about diversity and the #OscarsSoWhite controversy on the red carpet.
"I'd like to believe that all those moments when one of us goes that it matters," she told ABC's Michael Strahan.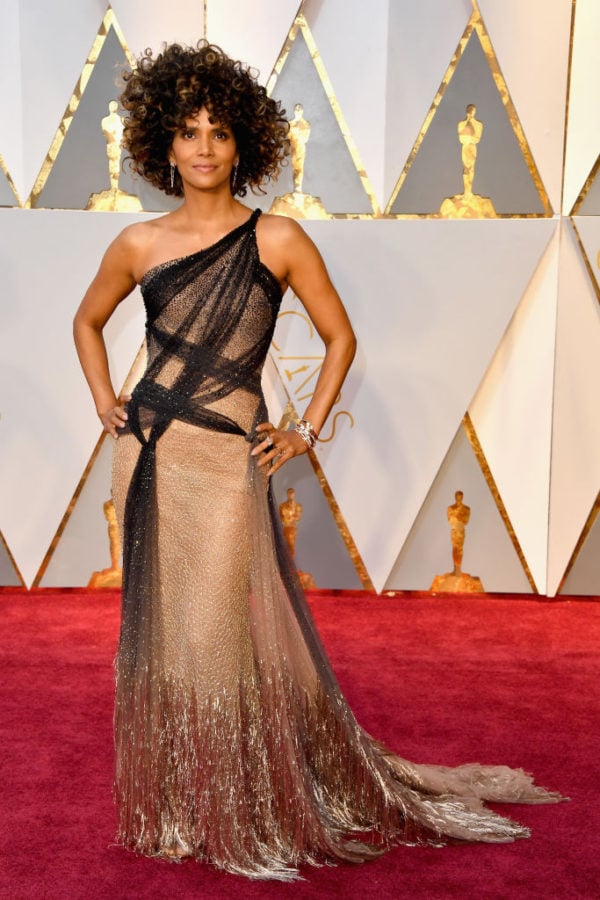 "Ruth Negga is also nominated this year in that category this year and I'm hoping there's another woman of colour that stands beside me.
"So, I do think things are changing, yeah, maybe not as fast as we would like them to, and some years we're not represented like we would like to be, but i think if we look at it as a whole, things have progressed and are changing."