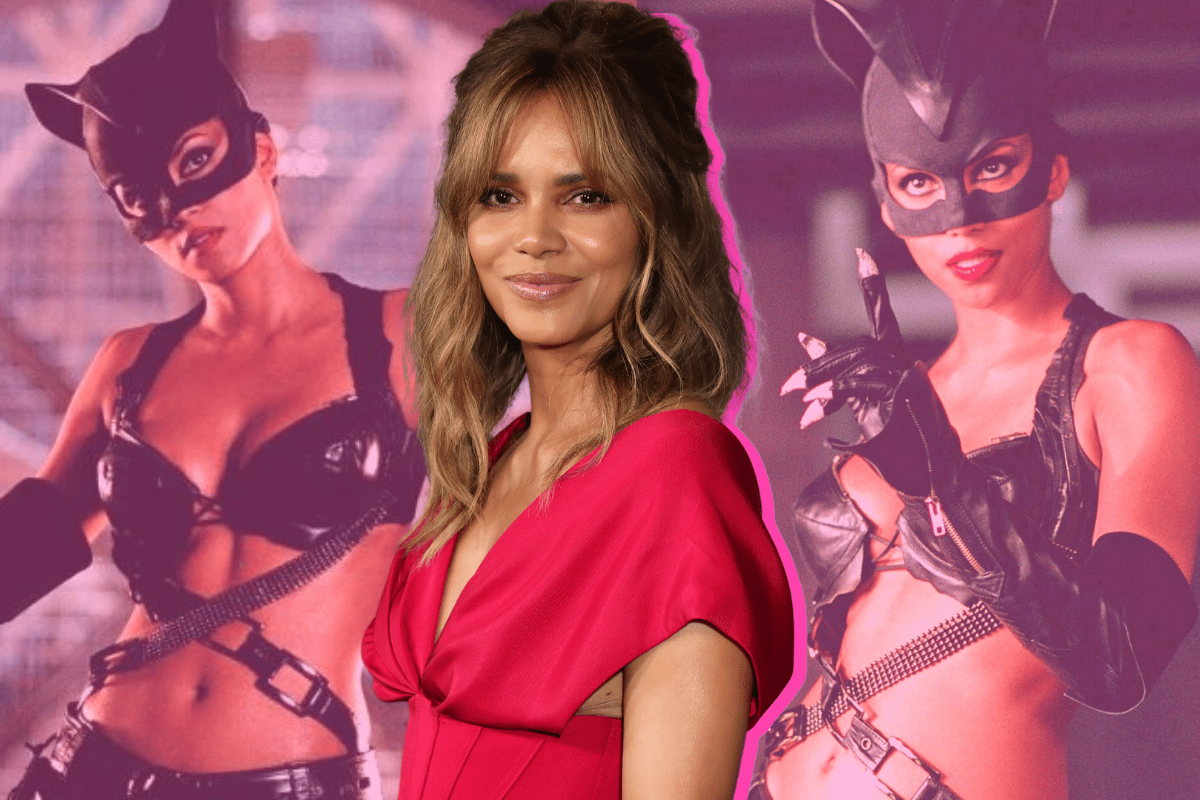 This post deals with alcohol abuse and domestic violence, and may be triggering for some readers. 
When actor and Hollywood royalty Halle Berry won an Oscar in 2002, she thought her career would skyrocket.
She was at the top of her game, having starred in multiple hit films. So in 2004, when she starred in Catwoman, Berry didn't expect the harsh reaction that followed. 
Watch: Catwoman 2004 official trailer. Post continues below.
Video via Movieclips Classic Trailers.
We take a look back at Berry's rise to fame, the impact Catwoman had, and her life off-screen.
A pageant queen turned actor.
Halle Berry was born on August 14, 1966, in Ohio to father Jerome and mother Judith. Her parents then divorced when she was four, leaving her mum to raise her two children on her own. 
"There's lots of abuse in my childhood. I grew up with an alcoholic father that was very abusive, both verbally, emotionally, physically," Berry shared on the podcast Fresh Air.
"My father was just trying to survive. He was trying to find himself, find his manhood. And he was doing the best he could, and while he failed me and my family miserably, he really was only working with the tools he had been given."
Growing up in a heavily white neighbourhood, Berry said she often felt "insecure".

"It was sickening how much I craved being liked. I was Miss Everything: cheerleader, student senator, on the newspaper, the honour roll, you name it," Berry reflected. 
By the time Berry was 18, she had competed in the Miss Teen All American pageant, which she won. Only a year later, Berry began attracting media attention when she was the first runner-up in the 1986 Miss USA pageant, and when she represented Ohio in that year's Miss USA Universe competition.