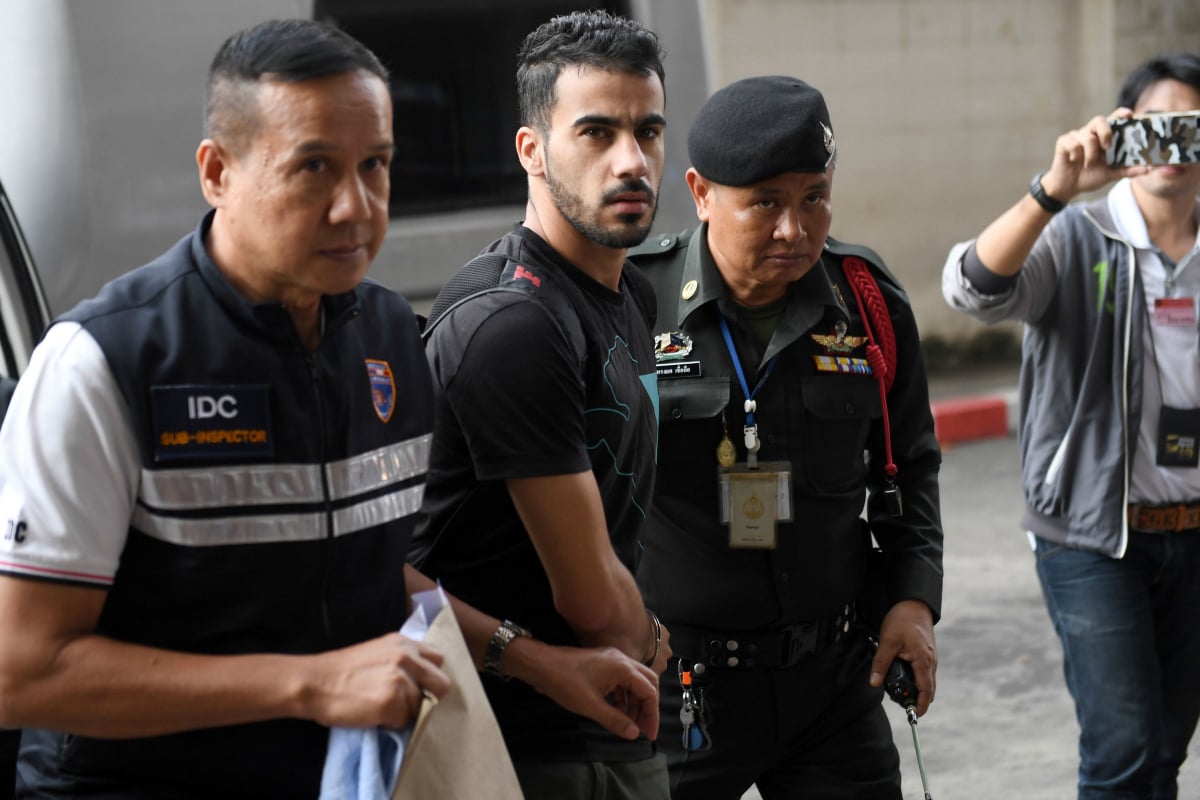 Your honeymoon is supposed to be one of the most blissfully happy times of your life.  You've found your person, you've made your vows and now all you need to do is relax with your significant other, preferably somewhere tropical.
But imagine you've planned a beautiful honeymoon overseas that you've been looking forward to for ages. You both decided on Thailand as the destination, excited to take in the wonders of the stunning beaches, and take trips to Phi Phi Island and the Buddhist Temples.
Now imagine you don't make it as far as the honeymoon suite. Your new husband is arrested, taken away from you and detained.
So, you spend the first day of your honeymoon, not in paradise as planned, but in the hellish confines of a Thai prison.
This is something one woman doesn't have to imagine.
It's the terrifying reality for the wife of Australian refugee Hakeem al-Araibi, who is too scared to reveal her identity.
She lives in Melbourne with husband Hakeem, a pro-soccer player who was granted refugee status in Australia after he was tortured in his home country, Bahrain.
Now Bahrain is trying to extradite the soccer player for a crime he says he didn't commit.
Bahrain charged Hakeem in absentia in 2014 to 10 years in prison for allegedly vandalising a police station. The conviction was based on the coerced confession of his brother, Emad Ali Mohamed al-Araibi, who said that they both committed the act.
Footballer Hakeem Al-Araibi is about to enter his third month in a Thai prison, petrified he'll be forced back to his homeland Bahrain, where he's facing torture as a young political activist.

Tonight, former Socceroo @Craig_Foster reports on the mission to #SaveHakeem pic.twitter.com/OEfHuvv6nT

— The Project (@theprojecttv) January 24, 2019
However, Hakeem, a former Bahraini international player was actually playing a televised game of football around the same time of the alleged incident.