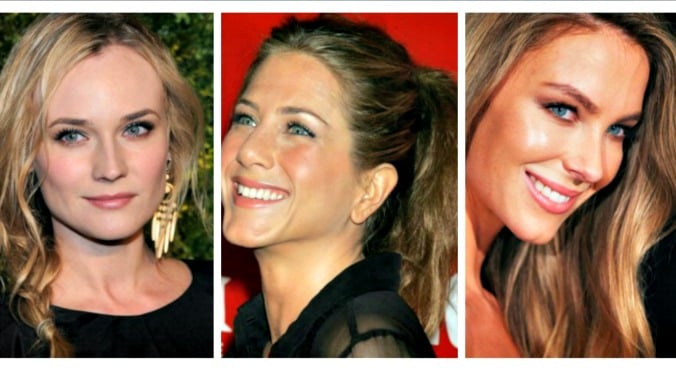 Image via Getty.
Any woman with fine, limp hair like me knows that attempting most common hairstyles almost always ends in a big fat FAIL.
Unlike women who were born with thick and luscious hair, ours doesn't tend to stay in place so easily when pinned and prepped.
Curling your hair? It's almost always subject to the whims of environmental factors (curse you, muggy weather, steamy bathrooms and especially cold mornings).
Related: "I did my hair and makeup according to my Pinterest pins for one whole week."
And don't ever sleep with wet hair – or you are guaranteed to wake up looking like Einstein.
So, what styles DO actually work for women with normal to thin hair? Thankfully, I've found five. Phew.
But before you get started on any of these, always start by washing your hair. If you're looking to add volume and make styling easy, I'd suggest a thickening haircare range like L'Oreal Paris Elvive Fibralogy.
Elvive Fibralogy makes hair thicker with each wash, and let's face it – normal to thin hair needs a bit of help becoming a little more malleable if it's to have any hope of sticking. Consumers even shared their stories in the latest Elvive Fibralogy campaign, see below for the video.
1. The side plait.
If you want to re-create one of Diane Kruger's gorgeous side-ponies here, it's fairly simple. Just part your hair through the centre, and pull it down to the side into a low pony. Secure it into place by wrapping a bit of hair around your hairband. If you want the look on the right, hang it loosely and add in a plait or braid.
2. The high pony.
Women with thin hair tend to steer well clear of a high pony. Our tails tend to be somewhat, well, lacklustre.
Related: The 6 surprising ways straighteners can damage your hair.