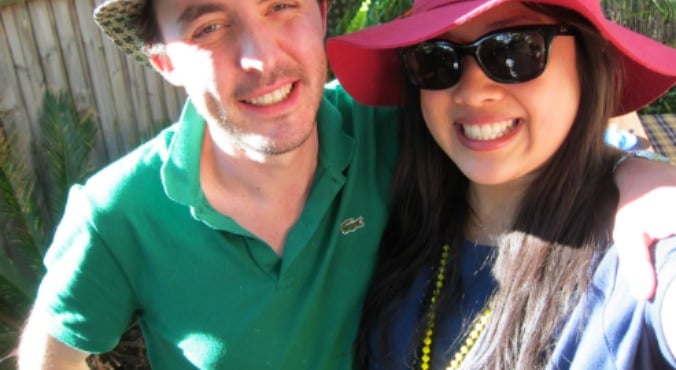 Image: Supplied. 
"So, what can I help you with today?" asked my new psychologist. We were both sitting in armchairs, facing each other. Anne had her back to a floor-length window.
I shifted uncomfortably in my seat. I was eight and a half months pregnant with my first child, and couldn't find the right position to sit in because everything was sore. My high blood pressure made me sensitive to light, so I squinted at Anne and wished I could wear sunglasses.
Anne smiled at me encouragingly and I knew that I had to tell her the truth if I wanted to get better.
"I'm here because I got a bad haircut, and now I think I'm depressed."
It all sounds like a joke, or an Amy Schumer skit, but it was true. The final straw that made me pick up the phone and book an appointment with a psychologist was a bad haircut.
After everything I'd been through in the past few months, I couldn't believe that it was an ugly haircut that had sent me over the edge. I thought I was stronger and better than that.
Luckily, Anne seemed to understand my dark sense of humour, while also respecting the truth behind what I had to say. I really had plunged into depression because of a dodgy haircut, and I needed all the help that I could get to dig myself out of this hole.
In the months leading up to the Haircut From Hell, my life had changed so much it was unrecognisable. I didn't know who or where I was any more. And yet, I told everyone that I was okay and I meant it.
Early on in my pregnancy with my daughter, Emmy (who is now two and healthy as anything), my blood pressure skyrocketed to absurdly high figures. There was blood and protein in my urine. I was hospitalised. Later, my obstetrician told me that he had prayed for me because he feared the worst for my 22 week old foetus. I was told that both of us could die.