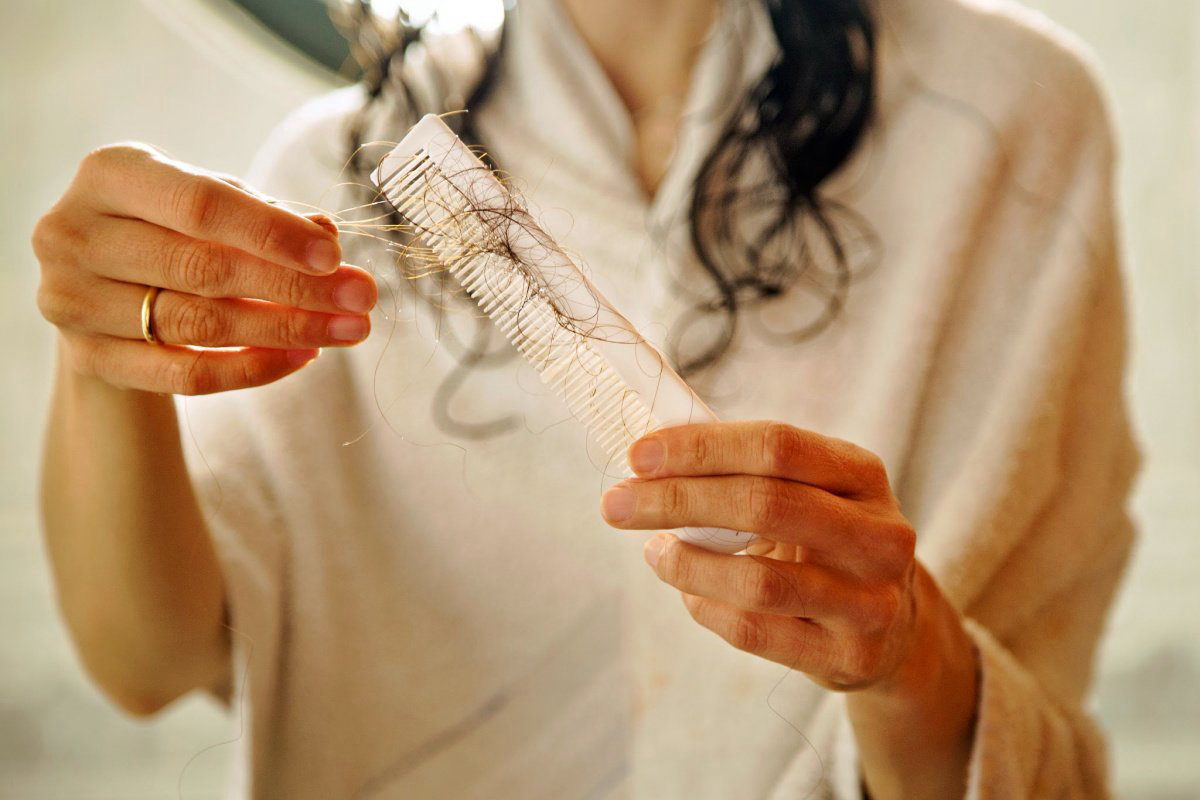 "The last few weeks and months, I have been losing huge amounts of hair. It's been really difficult seeing my hair covering the bathroom floor and constantly removing it from my brush."
"I've always had fine hair that sheds. I literally have a head of hair on my hairbrush every time I brush it."
"Is anyone else finding hair everywhere? I'm heat styling and washing my hair less, but somehow, my hair is falling out more than normal."
These are just a few of the hair loss concerns I've heard anecdotally from friends, family and women in Mamamia's You Beauty Facebook group in recent months.
For many women, thinning hair, hair falling out and hair shedding is something they've been living with for years. And some have reported finding even more hair around the house since isolation started back in March.
WATCH: Here's a few ways to up your hair game, post continues after video.
If you feel like you're seeing more hair on your bathroom floor or in your hairbrush than usual, know you're not alone. Rest assured, it's normal for your body to be feeling the effects of change and turbulence – think quarantine pimples, isolation skin, decreased energy levels and changes in our mental health, for a start.