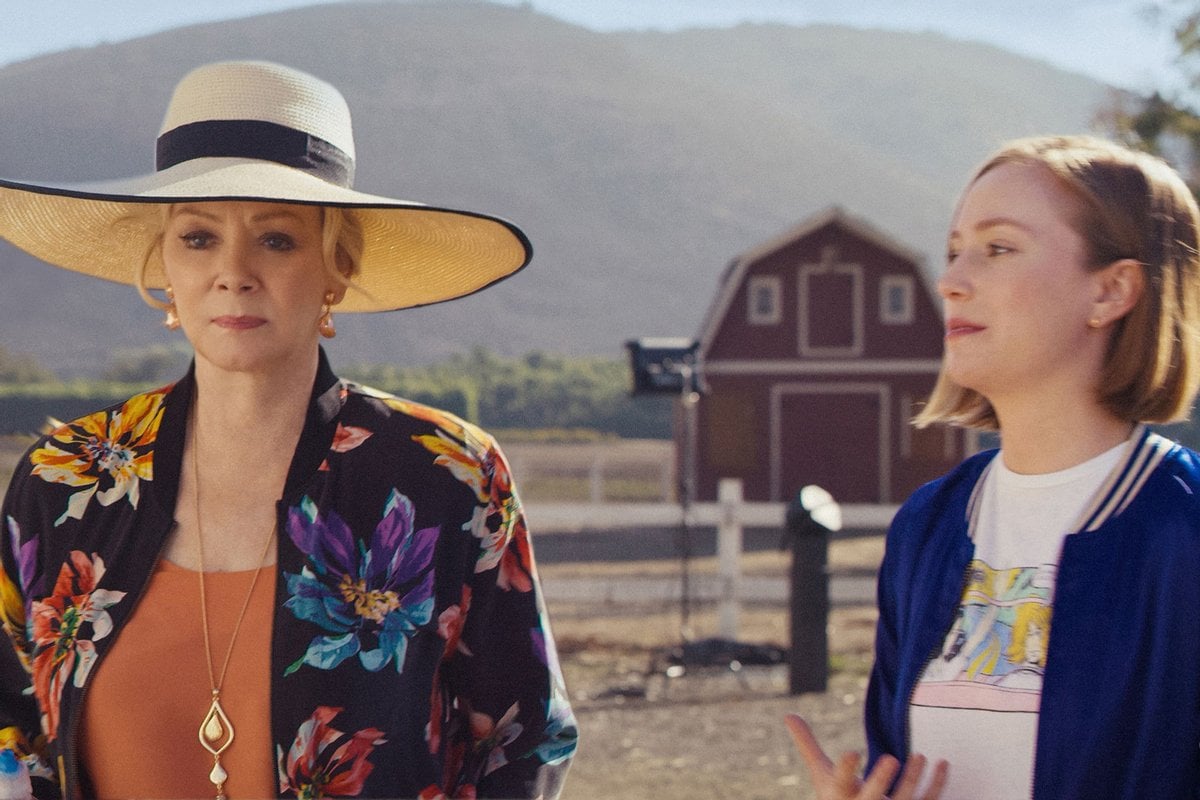 It's not every day that audiences and critics alike come together with their mutual love for a show, but that's exactly what took place with Hacks on Stan. 
It can sometimes be damaging for a new series to be precedented by a wave of hype, building a wall of sky-high expectations before viewers have gotten to know the characters or immerse themselves in a new world but in the case of Hacks, they were able to deliver on the anticipation. 
In season one of the critically acclaimed hit, we were introduced to the legendary Jean Smart in her career-defining role of Deborah Vance, a comedian whose long-standing career hit a bit of a rough patch when her regular gigs at a prominent Las Vegas casino were being ripped away from her in favour of younger talent.
Which is how she found herself teamed up with Ava Daniels, played by Hannah Einbinder, a young comedy writer who had lost all of her upcoming jobs (and most of her friends) after a controversial tweet effectively got her cancelled.
And so one of the best on-screen comedy duos was born, with the two women disliking each other at first sight but still finding themselves forced to work together. With their differences in age, comedy process and work ethic often leading to a few hilarious (and volatile) showdowns.
Take a look at the trailer for season two of Hacks, only on Stan. Post continues below. 
When you look at the topics Hacks was able to cover in its first season, and still elicit laughs throughout each episode, it's easy to see why it is one of the most critically acclaimed shows of the last decade. A series that redefined the comedy genre and the stories that could be told within it.
Throughout season one Hacks deftly touched on addiction, sexuality, aging, motherhood and even suicide in a nuanced and emotional way that made viewers truly connect with the complex characters of Deborah and Hannah. Allowing us to go along for the ride with them as their relationship moved from mutual dislike to grudging respect.
After its first season, Hacks swept the awards circuit, and was nominated for six Emmys and three Golden Globes, with Jean Smart winning the Emmy for Lead Actress in a comedy, the Golden Globe for Lead Actress in a comedy, and the Screen Actor's Guild award for Lead Actress. 
Hacks also won the Emmy for Outstanding Writing for a Comedy Series and the Golden Globe for Best Television Series – Musical or Comedy.
With season two of Hacks comes the promise of even more high-impact comedy moments from our favourite leading ladies, after season one ended on a very stressful cliffhanger.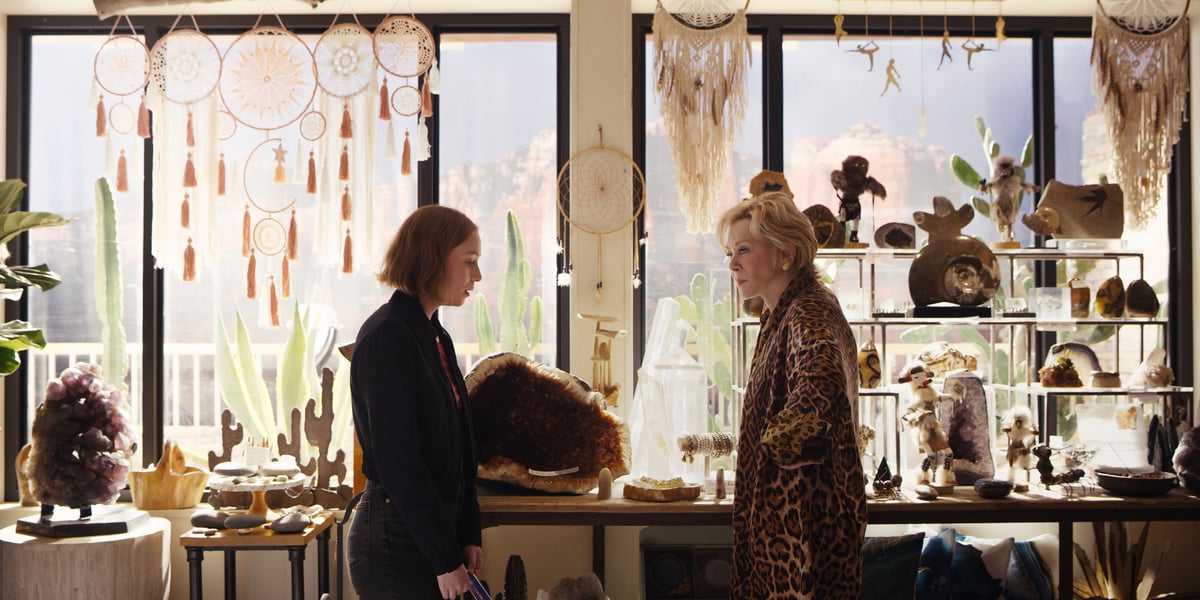 Hannah Einbinder as Ava and Jean Smart as Deborah in Hacks. Image: Stan.