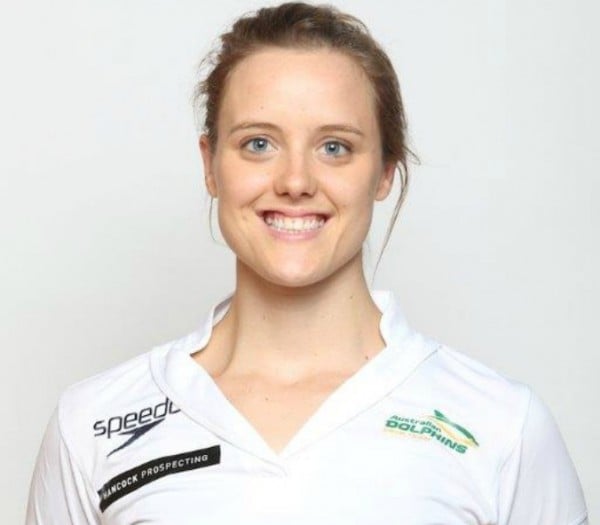 Cole makes sure she doesn't have time to procrastinate. (Image: supplied.)
Sometimes you feel like it's Groundhog Day: you wake up with great intentions to smash through your to-do list, and then it's somehow four in the afternoon and you're still in your pyjamas. Again.
While productivity is easy to plan for, actually executing it can be a little harder. So what's the golden secret? From Paralympian Ellie Cole to actress Ada Nicodemou, here are seven pieces to the jigsaw puzzle of productivity.
1. Invest in a diary.
For Sally Obermeder, having a diary to schedule things in is a must (plus, it's an excuse to go stationery shopping!)
"I'm a mad scheduler because I just find there's no other way to slot things in and I do like to work in advance, so this is the best way to map out everything going on," she says.
But while it's good to try and stick to it, the TV host says it's important to accept there are some things you just can't plan for. "Things don't always go to plan, things go wrong, balls get dropped. So what? That's life," she says.
"It's very hard to keep 10 balls in the air at the same time easily … those ones that were down go up, the ones that were up come down and that's just how I do it." (Post continues after gallery.)
Sally Obermeder's life on Instagram
2. Commit yourself to things.
One way to ensure things get done? Commit yourself to them — and don't give yourself a chance to back out. It's a trick that works for Michelle Bridges.
"It's all about forward thinking, and planning what's coming up … That goes for business, it goes with exercise, it goes with nutrition," she says.
"I look at my schedule across the board and if it's looking like a total nightmare, then I'll go, 'Okay, I am going to fit training in, but I'm going to have to be smart. Where can I fit it in?' Rather than getting to a day and going, 'Ugh, can't train, too busy', I've already got it planned where it's going to happen." Genius.
Sometimes you just need a reminder that no matter what you do, you're enough. Here's Jessica Rowe to give it to you. (Post continues after video.)
3. Be busy
For Paralympian Ellie Cole it's about filling in your time effectively.
"Firstly, it helps when you are doing something you love. I have found that when we are out busiest we are at our most productive too — there seems to be no time for procrastinating!" she says.