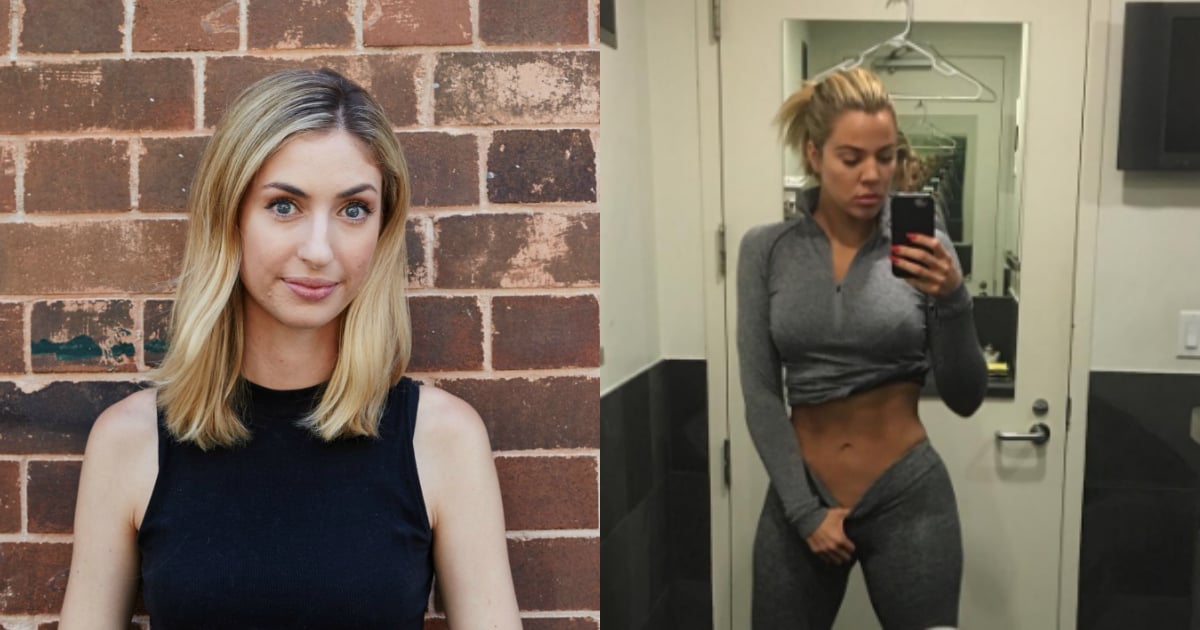 Some news out of the glorious country that is New Zealand made me smile yesterday.
City Fitness, a gym in Christchurch, has decided to put a stop to members who take photographs inside their premises.
A whiteboard sign in the gym clearly states:
"Due to unhappy members ending up in the background of Facebook posts and YouTube videos, taking pictures and video is now prohibited. If seen you will be asked to stop."
Boom. While the sign has since been removed following instructions from the gym's head office, I for one think they were onto something. Gym selfies should be banned.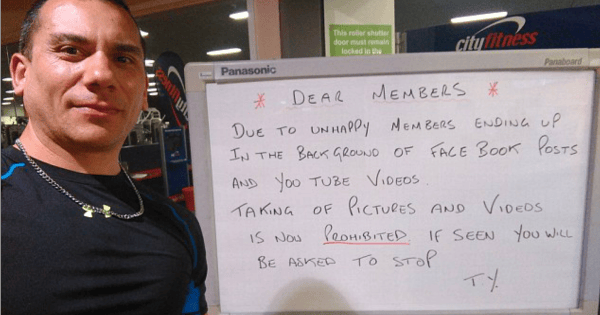 Image: Facebook/Ru Deus Ex Machina.
You might this is a little extreme, but let me explain. Selfies captured in public are an accepted part of our culture now. Friends send me Snapchats of themselves on the train. We take self portraits at work, shopping, at dinner, partying, in bed, on the toilet — you get the drift.
And that's fine. That's life. I can deal with that. Hell, I do it myself. But the gym feels a little more sacred to me. Exercising is something I can do that's hugely positive for my mental and physical wellbeing, while paying zero attention to my appearance. Why would I?
You can often find me in garish tights, one of my partner's old T-shirts, crappy old sneakers and my regional cross country hoodie from 2003 (represent), the only adornment to my face being acne scars and tired eyes. And that's acceptable, because fitness is not synonymous with glamour.
Or at least it wasn't, until the prevalence of damned gym selfies.
Yes, friends, exercising — once something many of us undertook solely to improve our physical health — has now become a competition of the most improved, most stylish and most chiseled. It's now "on trend", as some might say. It's hip to proclaim your love for exercise, for working out and for the gym. The only way you can prove this? Constantly document your escapades in the form of a gym selfie, or 72. (Post continues after gallery.)