When it comes to the contents of my gym bag, I have a 'less is more' approach.
My primary objective is getting to the class. I opt for yoga or pilates because neither require a change of shoes, and all I have to do is throw a sports bra, leggings and top in a canvas bag just before I run out the door. The way I think of it is that the less barriers to exercise, the higher likelihood I have of actually exercising and keeping it up.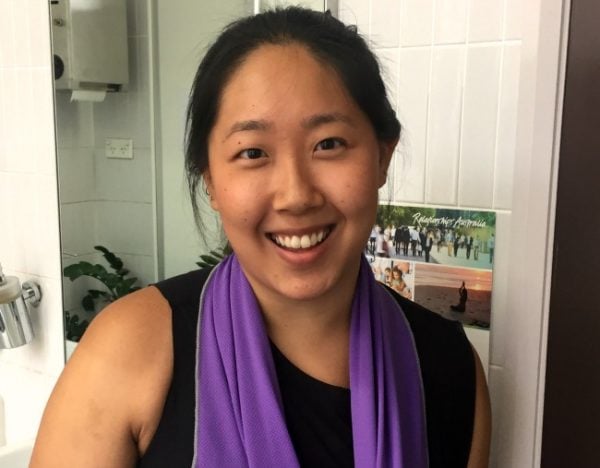 However, I'm willing to make an exception for Mission's Enduracool Yoga Towel.
Essentially, it's your basic sweat towel that a bunch of very clever towel engineers managed to infuse with cooling technologies. Swanky, right? And while it might sound frivolous, it's only $10, and we all know that when you're in a middle of a gruelling workout, it's often the little things that get you through to the end of the class.
Speaking of fitness, if you're a frequent gym-goer maybe you're a bit guilty of this too. We wear exercise clothes all weekend and sometimes even to work. Have we reached peak activewear? The Mamamia Out Loud team discuss. Post continues after audio.

Ok, so how does the cooling sweat towel work?
First things first, ignore the name. While it says it's a 'yoga towel,' you can use it during any type of exercise that gets you hot and sweaty, like a HIIT (high-intensity interval training) session or during a run.