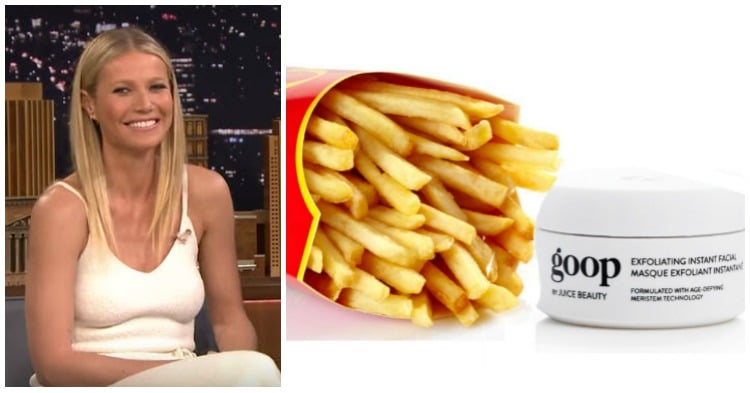 Note to self: Never describe anything to Jimmy Fallon as "good enough to eat".
That's the fatal mistake Gwyneth Paltrow made when she went on the Tonight Show to talk up her new Goop skincare range.
Let's just say it didn't end well.
"You could eat it, technically, if you wanted to," she told Jimmy, speaking about the organic preservatives used in the products.
And – lo and behold – eat it she did, aided by the most majestic of sauce-dippers the McDonald's French Fry.
WATCH the video below. Post continues after video… 
If you're looking to branch out with your condiment use,  Gwyn describes the flavour as "somewhere between ranch and bath soap." (A disconcertingly wide range, in my opinion).
According to all reports, Goop Skincare range is no McDonald's Sweet and Sour Sauce.
But hey, if you're on the run and don't have anything for dipping…
Yeah, no, actually, you still shouldn't eat it.