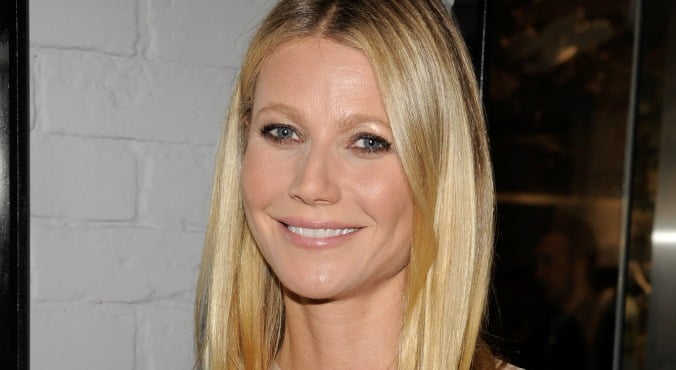 Image: Getty.
'Gwyneth Paltrow' and 'affordable' are not words you'd usually find in the same sentence.
After all, this is the woman whose annual Goop Christmas gift guides feature essentials like $125,000 gold dumbbells, $4700 juicers and $2300 gilded playing cards. Which is fine if you're a member of, say, the Packer family, but not exactly budget-friendly for the rest of us.
However, it seems the actress' latest venture won't blow a hole in the average pay packet.
This week marks the official launch of Paltrow's organic makeup collection in conjunction with Californian brand Juice Beauty. The Phyto-Pigment Color line includes 78 face, eye and lip products made with organic ingredients like berries, flowers, seeds and fruit. But, of course.
What's more surprising is the price range — the products retail for between US$20-$48, which is approximately $28-$69 in Aussie terms. Sure, these aren't bargain basement figures, but they're certainly less expensive than we'd anticipated.
Watch: Why a shimmer block deserves a spot in your makeup bag this summer. (Post continues after video.)
For instance, you can pick up a a tube of Liquid Lip for $AUD30 in a shade named after one of Paltrow's A-list friends or family members. Apple, Drew, Cameron, Blythe, Reese — the gang's all there, and it seems they were a great source of inspiration for Gwynny.
"I'm very inspired by bright lip colours… I have some girlfriends who wear bright lipstick all the time, and my mum wears bright lipstick," the 43-year-old tells Yahoo Beauty. There's even one called 'Gwyneth' for all you true fans.