1. Guy Sebastian reflects upon being dumped by wife Jules, thinks being a total "douche" probably had something to do with it.
Ah, hindsight is a blessing, isn't it.
Like, for example, when you realise you came frighteningly close to stuffing up the best thing in your life because you were kind-of a horrible person.
Singer and (now) total legend, Guy Sebastian has explained it was for precisely that reason his now wife and mother to their two children, Jules Sebastian, gave him the flick before they eventually married.
"She left me before," the 33-year-old told KIIS FM's Kylie and Jackie O Show on Wednesday. "She left me because I was a rubbish boyfriend…"
"I was not a gentleman. I didn't believe in opening doors. It took her breaking up with me for me to realise I was a bit of a douche."
Thankfully, the couple who began dating as teenagers, were able to reconcile – or Guy realised the error of his ways – and went on to become one of Australia's dead set BEST celebrity couples.
2. Heartbroken Fergie cries on national television over divorce from Josh Duhamel.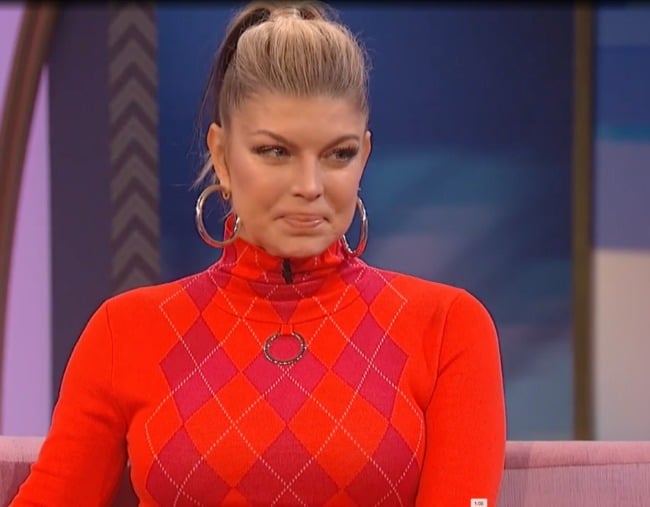 Sometimes when we hear and talk about celebrity divorce, we forget the very real people at the centre of them.
Fergie reminded us all of this when she started to cry while talking about her divorce from Josh Duhamel on The Wendy Williams Show this week.
"It wasn't my plan, I wanted to stay married forever," she told the host.
"I love Josh, he's the father of my child, we forever have that project together and we're doing the best we can," she said, beginning to tear up.
"You're making me cry."
The pair, who share four-year-old son, Axl, separated in February but waited seven months to announce their split to give their family time to adjust.
3. Kyle Sandilands' daily coffee intake is giving us heart palpitations.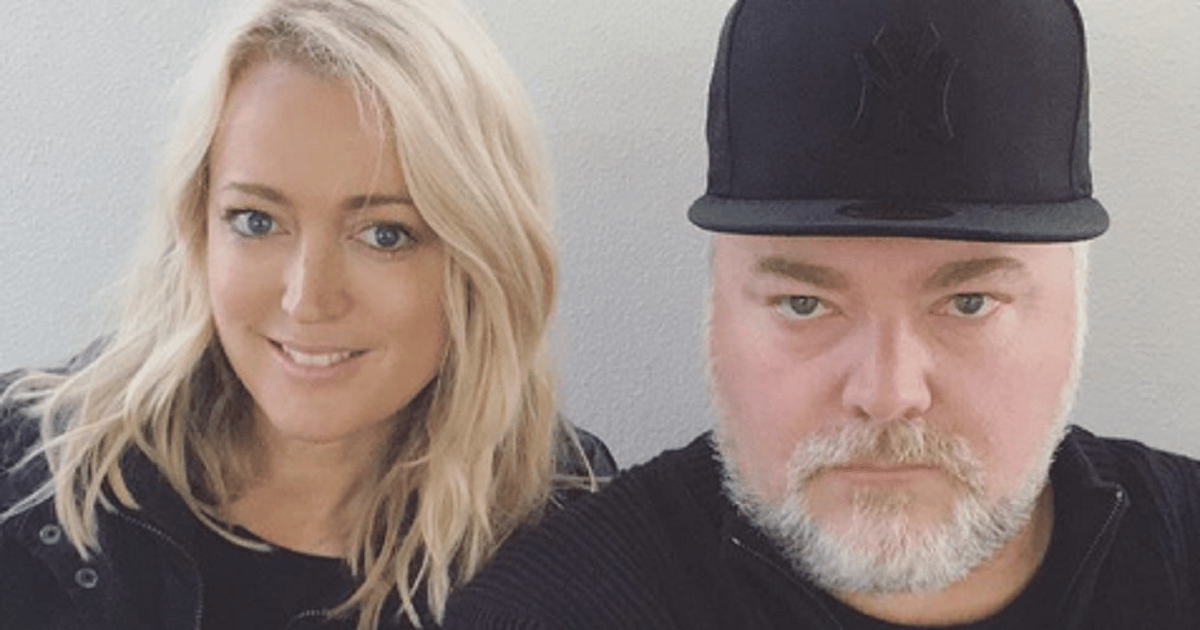 How many coffees do you have a day? One, two maybe? Whatever your number we're sure it's not as many as Kyle Sandilands manages to gulp down in a day.
The KIIS FM radio host told News.com.au he drinks a staggering 30 cups of coffee a day. Yes, that's right - straight from the shock jock's mouth - 30.
THIRTY.
Sandilands said at least 12 of these are consumed while on-air with Jackie O for their breakfast show from 6am to 9am.
And if you're reading this and thinking that can't be good for the 46-year-old, you're spot on.
A nutritionist and health scientist told News.com.au that this many coffees would likely cause dehydration, sleep problems and agitation or hyperactivity.
Yeah, we think we'll just stick to the one thanks.
4. Khloe Kardashian and Kylie Jenner's lip kit video may hold the golden proof that yes, they're both pregnant.
Another day, another clutching-at-straws, reading-too-far-into-it conspiracy theory about the Kardashian/Jenner pregnancies.
In a recent video for her business, Kylie Cosmetics, the 20-year-old invited her older sister, Khloe, to do a video showcasing her lipstick collection. It's five minutes of lipsticks and them complimenting themselves back and forth, but we get a little squeeze of celeb juice right at the end.
"We created them. It's our baby together," Khloe says, referring to the lip kits, "We have eight."
That seems like a fair enough comment in context. Then wait. Kylie adds:
"We have so many babies. Who knew?"
SO. They're both definitely pregnant all thanks to some bizarre off-handed comments at the end of a quick video.
You read it here first, friends. Thank us later.
5. Why Anna Faris' mum has better things to do than read her book, thanks.
Mums are great for so many things. But above all else, they're meant to be the one person you can rely on be your cheerleader when no one gives a crap about what you're doing.
Now we, along with many others care very deeply about Anna Farris' new book, Unqualified. But someone who doesn't... is her mum.
Not because she doesn't love her daughter, who is currently on tour promoting the memoir following her split with Chris Pratt. But because, well, she'd rather not have to deal with the awkwardness of reading about her child doing things she has long pretended her child doesn't do.
Like, the sex.
"My mum came down to the kitchen the other day, and she said 'Ani, I'm going to give you a gift. I'm not going to read your book," the year-old actress said while on The Late Show With Stephen Colbert.
"Because I talk about the guys that I slept with, and the times I've been in love, the times I've messed up."
For the sake of Sunday night dinners, it's probably for the best.
LISTEN: Bach Chat discusses why Blake's 'Ciao' says so much about the kind of man he is...