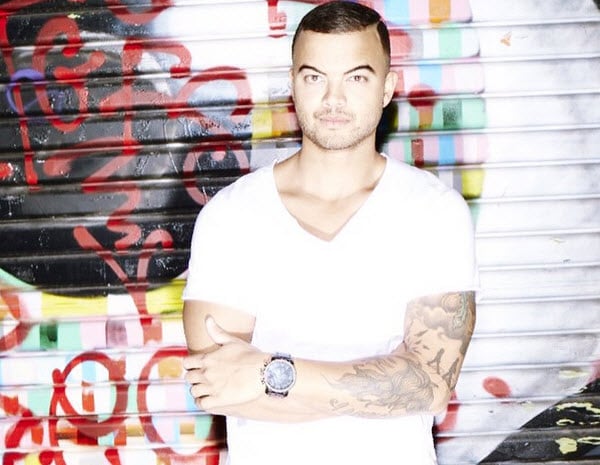 "He literally tweaked my nipple." 
Guy Sebastian has told Australia about his 'weird' experience while in Vienna during Eurovision, when he was groped by an old man in a hotel's steam room – and had his tattoos touched and nipple tweaked.
"I was really wierded out by him, even when he touched my tattoos. He literally tweaked my nipple. It actually hurt and I just thought the whole thing was really odd," Sebastian said on breakfast radio this morning.
Sydney radio hosts Fitzy and Wippa prank called the 33-year-old popstar from Nova FM this morning pretending to be a legal representative from the Vienna hotel where Sebastian stayed while in Europe.
They asked him about his experience and he said a creepy old man had come into the steam room that he was in. The old man told him that he was travelling alone, that he was lonely and that Sebastian had a really nice body.
Sebastian continued to explain that the old man touched his tattoos, before tweaking his nipple and then attempted to put his hand down on to the Australian singer's groin.
"It was a definite deliberate sexual advance. He's gone for my nipple and put his hand down towards my crotch and I've arked up," Sebastian told the prank caller on Nova FM.