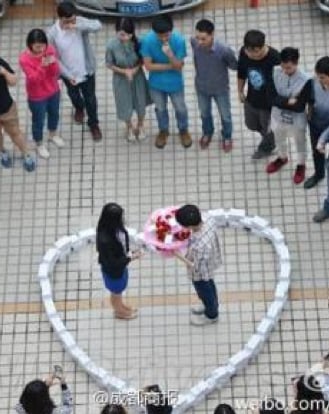 When oh when will people learn? IF YOU TRY TO BECOME A VIRAL SENSATION IT WILL ALMOST CERTAINLY BACKFIRE.
A guy in China has unfortunately figured that out the hard way.
The loved-up computer programmer decided that he would propose to his girlfriend in an elaborate and very public scenario that would surely go viral.
Which it now has  – but only because she said no.
He bought 99 iPhone 6's – yes, NINETY-NINE – for a total cost of $85,000. He then put them into an iPhone heart shape, stood in the middle with some flowers and asked for his lady's hand in marriage. In front of the pre-prepared crowd. Because romance: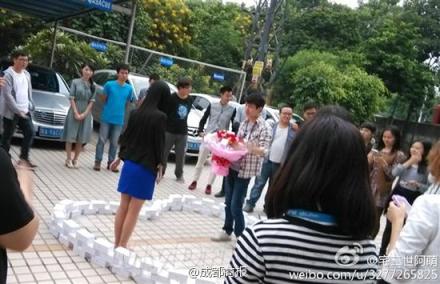 via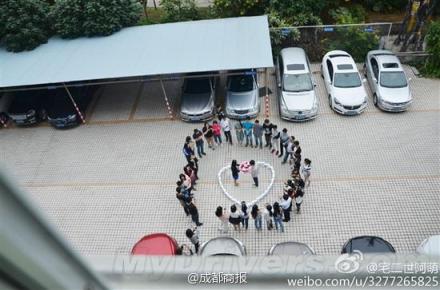 via