"You don't think like I think you should."
"Maybe her me-time should be our grocery shopping time."
"Get over your feelings and do your job."
"Me, breadwinner. Her, the housekeeper."
"Physically she is the perfect woman. Mentally, she is not."
Take these comments as they are and you have the hallmarks of an emotionally abusive spouse. They're a narrative of control, narcissism and abuse. They're the kinds of red flags we're warned about as teenagers and reminded about as adults. They're the kinds of words that break the spirit of women, their identity and their control pulled from beneath them.
They're also the words of a man from the US who appeared on Doctor Phil on Tuesday, who has decided he will not marry his fiancee until she completes his "wife lessons".
Wife lessons, like, say, french lessons, except laced with sexist, abusive undertones that aren't like french lessons at all because that would assume their legitimacy.
Rosie Batty talks to Mia Freedman about how work in fighting domestic and family violence. Post continues after audio.
Josh and Rebecca appeared on the reality show together to discuss their relationship, and the reasons why Josh won't marry Rebecca just yet. According to Rebecca, some of the demands Josh imposes on her are:
Can't have friends
Must check in if goes anywhere
Wastes electricity doing hair
Wastes money wearing makeup
Can't have sex unless he wants it
Can't have allowance
Should have dinner ready and waiting
Should make grocery lists
Doesn't need "me-time"
Can't see parents
Took air out of her tyres when she tried to leave the house
Being fortunate enough to be given a right of reply, Josh sought to clarify some of the accusations. No, they're not all true. No, he never said many of them.
She can have friends, he says. It's just that she's so bad at picking friends. She doesn't waste electricity on her hair, she just doesn't understand that having long hair isn't very economical. And so on, and so forth.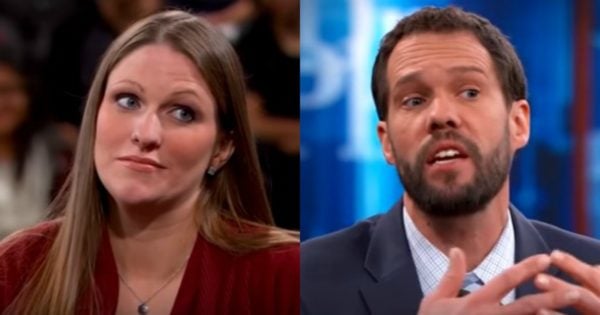 On both paper and reality, the relationship is deeply problematic. Compare his actions to what Reach Out say are the signs of an emotional abuser, and the comparison is stark: