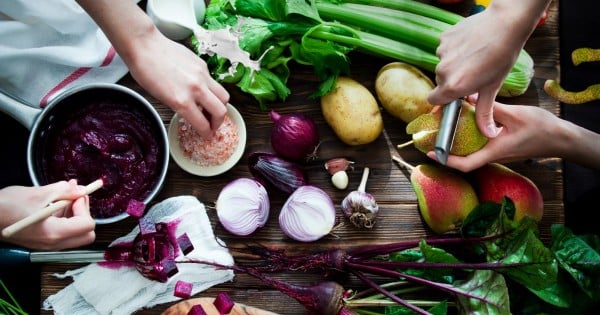 Want to read this later? Pin it here.
By Margaret Morris, UNSW Australia and Jessica Beilharz, UNSW Australia.
Our gut does more than help us digest food; the bacteria that call our intestines home have been implicated in everything from our mental health and sleep, to weight gain and cravings for certain foods. This series examines how far the science has come and whether there's anything we can do to improve the health of our gut.
When we can't lose weight, we tend to want to blame something outside our control. Could it be related to the microbiota – the bacteria and other organisms – that colonise your gut?
You are what you eat
Our gut harbours some trillion microorganisms. These are key in harvesting energy from our food, regulating our immune function, and keeping the lining of our gut healthy.
The composition of our gut microbiota is partly determined by our genes but can also be influenced by lifestyle factors such as our diet, alcohol intake and exercise, as well as medications.
The bacteria in the gut obtain energy for growth when we metabolise nutrients from food. So our diet is a crucial factor in regulating the type of bacteria that colonise our gut.
One key role of the gut microbiota is degrading the carbohydrates we can't digest into short-chain fatty acids. These help regulate our metabolism and are also important for keeping our colon cells healthy.