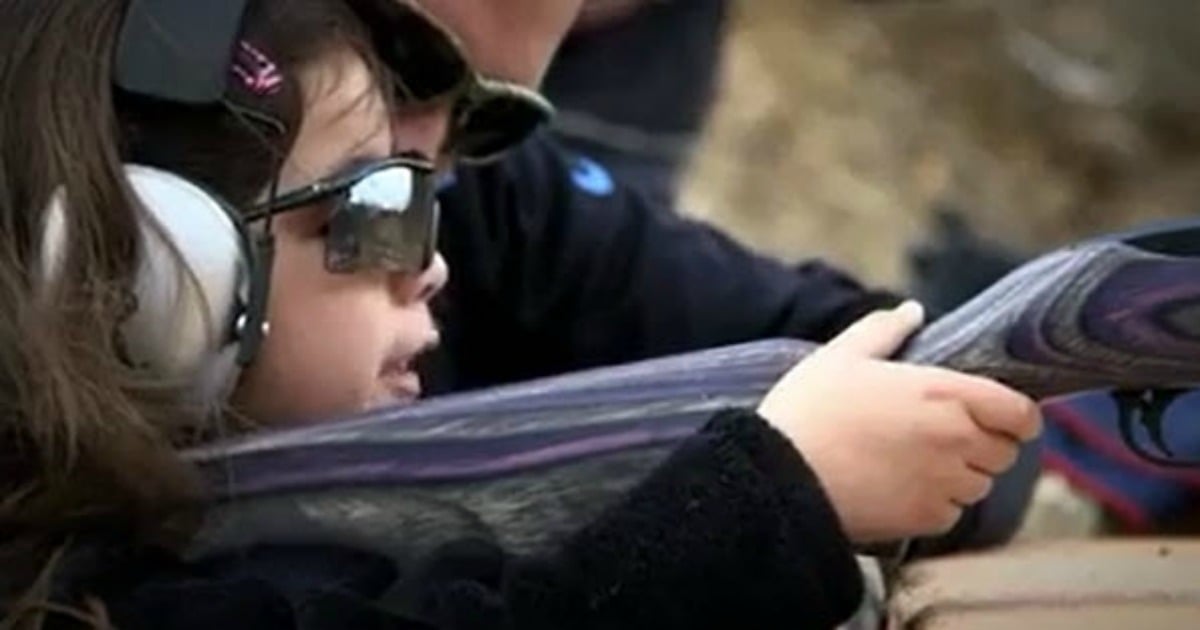 "I like the rifle better. Because it's bigger."
Dahlia is five years old. When she turned three, her father Anthony bought her a gun. A rifle. It's small and purple, but it is a rifle all the same.
Last night, ABC's Four Corners explored the current relationship between children and guns in the United States. And the image they portrayed is deeply concerning.
You can watch a teaser of the program, in which Dahlia learns how to fire a rifle, below:
According to Four Corners, approximately 18,000 American children and teenagers are shot each year in the US. And a large portion of those are accidents, brought on by the presence of guns in domestic homes.
Many people in the US justify their right to bear arms and protect themselves and their families, but the reality – as the program revealed – is that guns kept in private homes are 42 times more likely to kill a family member than an intruder.
Anthony believes education and familiarisation is the key to his daughter's use and ownership of a gun. He teaches Dahlia and her young cousin how to handle their weapons. He asks them what they should do if they see a gun.
"Tell anybody who is a grown up," the young boy responds.
"Do you touch it?," Anthony asks.
"No."
Lying on the floor with Dahlia's young cousin, Anthony instructs the children how to hold the weapon, how to look through it's lens and focus, and how to aim it.
"You never point it at anybody," Anthony says. "That's not fun.
"You only point it at things you want to shoot. And you don't want to shoot people, right?"
Anthony takes his daughter to a shooting range, she looks alarmingly small, wearing an enormous pair of earmuffs and safety goggles that obscure much of her face.
She aims the rifle, her father's arms around her shoulder.
"I can't do it."
She starts to cry. "You don't have to be an expert," Anthony says. "We're just going to see how it feels."
Dahlia cries harder, and her father, holding his daughter's hand tightly in his own, pulls the trigger. A man in the background can be heard saying, "I can tell, she's a shooter."