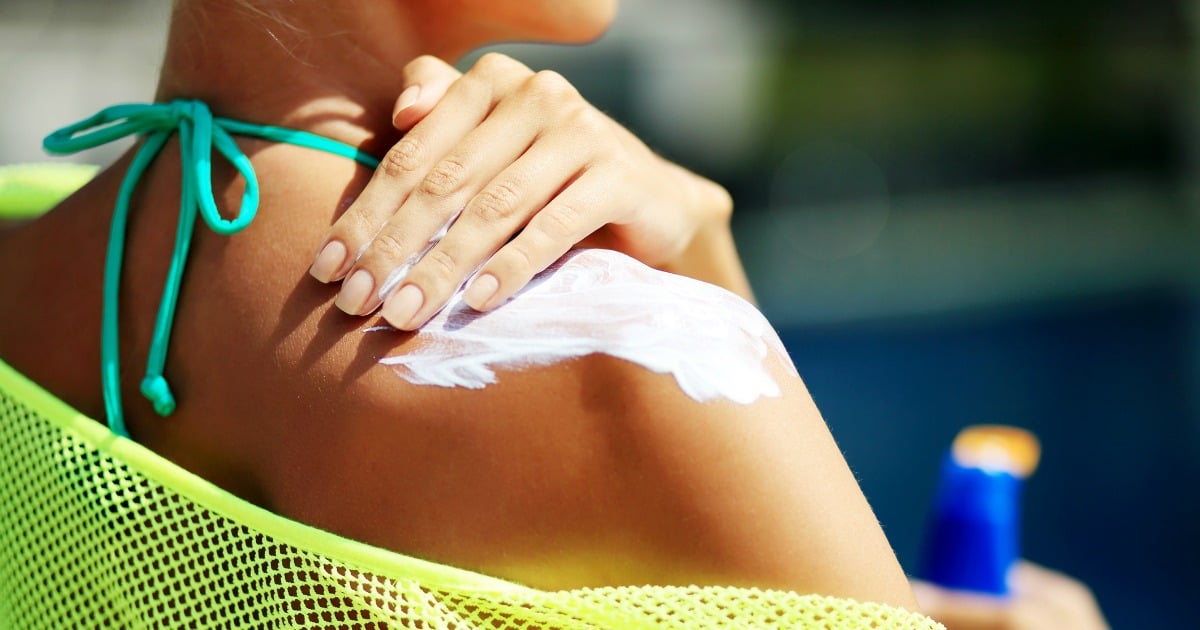 By Olivia Willis
The Australian summertime drill seems simple enough: slip on a shirt, slop on some sunscreen and slap on a hat.
But if you have ever found yourself staring back at a regretful, hyper-sensitive, pink-skinned version of yourself in the mirror thinking "that sunscreen didn't work as well as it should have", then you're probably doing sunscreen wrong.
Australia has one of the highest rates of skin cancer in the world, and the importance of protecting your skin cannot be overestimated.
Here are some tips on how to do sunscreen right — and avoid rocking up to work, after a weekend in the sun, looking like lobster (we've all been there).
How much sunscreen should I apply?
According to health experts, you should aim for one teaspoon of sunscreen per limb, one each for the front and back of the torso, and one for the face, neck and ears. That's a total of seven teaspoons (if you intend to be outside with just your bathers on).
Since very few of us take an actual teaspoon to the beach, seven teaspoons is roughly "a cupped handful", says sunscreen tester John Staton.
The Cancer Council recommends using SPF30 (or higher) broad-spectrum, water-resistant sunscreen.
You should apply sunscreen at least 20 minutes before going outdoors and re-apply every two hours.
"Until you fill the skin so you've got a continuous film, you're not anywhere near fully protected. Once you've done that, the amount you put on top of that is going to give you the extra protection," Mr Staton says.
Chemical vs physical sunscreen.
There are two types of sunscreen: chemical and physical (although, as Mr Staton points out, scientifically they are all chemicals).
Chemical sunscreens work by absorbing UV radiation. They take about 20 minutes to sink in, and are resistant to sweat and water (unlike physical sunscreens) — so they're a good option if you're going swimming or playing sport.
Physical sunscreens contain minerals (zinc oxide or titanium dioxide) and work to reflect and scatter UV radiation, providing you with a literal shield against the sun.
Not so long ago, physical sunscreens looked like an actual shield — remember the zinc on the noses of test cricketers?
These days, physical sunscreens contain nano-sized titanium dioxide particles and zinc oxide particles, which means you can block the UV without the white stripes.
There have been concerns about the use of "nanoparticles" (really really tiny particles, their size is measured in nanometres, one nanometre being a millionth of a millimetre) and whether they can penetrate the skin and have a toxic effect.