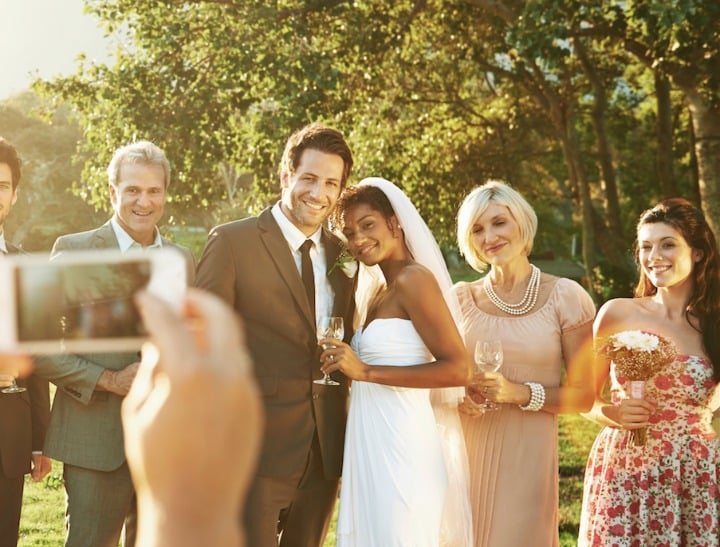 Turns out we've been ruining our friends' weddings for years. And we had no idea.
A frustrated photographer has posted an online rant about wedding guests using phones to take photos during wedding ceremony — and his words are dividing the online bridal community.
New South Wales photographer Thomas Stewart, who shoots around 70 weddings a year, took to Facebook to plead with wedding guests to leave their electronic devices at home when invited to a wedding.
"Right, I've had enough. I want to talk to you all about guests using mobile phones / cameras at weddings," he wrote.
He went on to refer to a photo he'd taken of a wedding, in which the groom can be seen peering around a sea of guests' phones.
"Look at this photo. This groom had to lean out past the aisle just to see his bride approaching. Why? Because guests with their phones were in the aisle and in his way," he wrote.