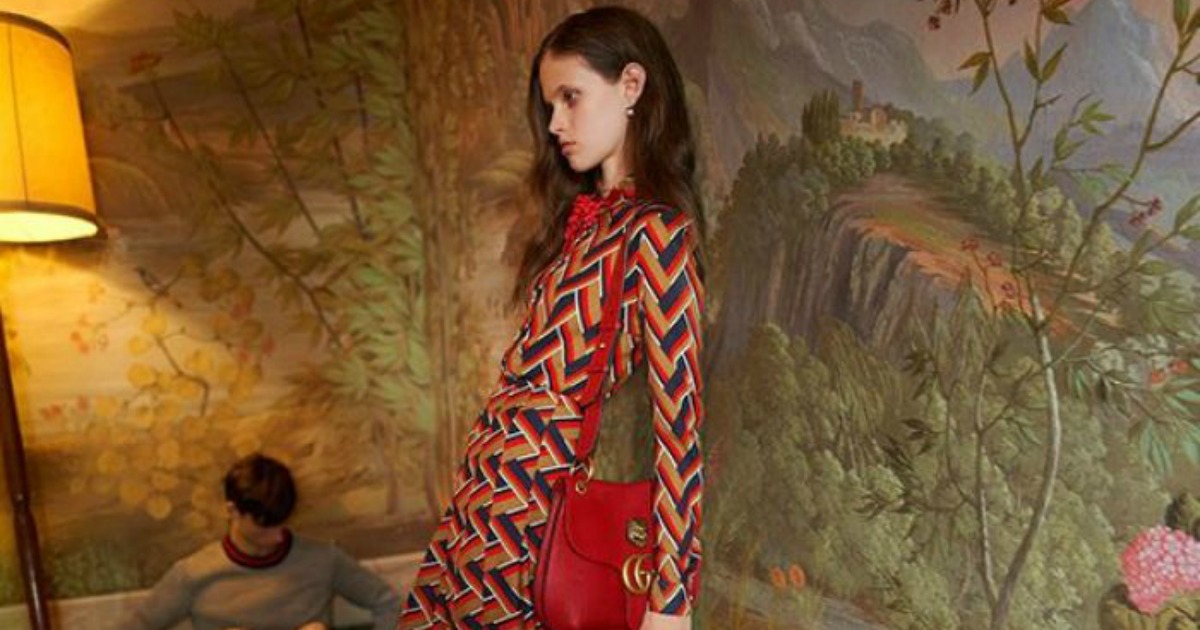 Two images of two different models, which appeared at the end of a video for the high-fashion brand on The Times website, were in contention.
One image, which showed a model leaning against a wall wearing a long dress that covered most of her body, was ruled irresponsible.
The ASA considered her torso and arms, while slender, appeared to be out of proportion with her head and lower body.
"Further, her pose elongated her torso and accentuated her waist so that it appeared to be very small," the ASA said.
The authority also said her dark eye make-up and sombre facial expression made her face appear "gaunt".
The model was considered "unhealthily thin" and Gucci was ordered to remove the image from their ads.
However, another image from the same ad that was raised with the ASA, showing a woman sitting on a sofa, was not considered irresponsible.
The model, who wore a high-necked yellow jacket and a mid-length skirt, was not "excessively underweight" and her legs were in proportion with the rest of her body, the ASA said.
The image was deemed acceptable and did not need to be removed.
Model's weight a 'subjective issue': Gucci
Gucci told the ASA that although the models had slim builds, they did not appear "unhealthily thin".
The label said the ad, which showed a dance party, was aimed at an older sophisticated audience, and whether the model looked unhealthy was a subjective issue.