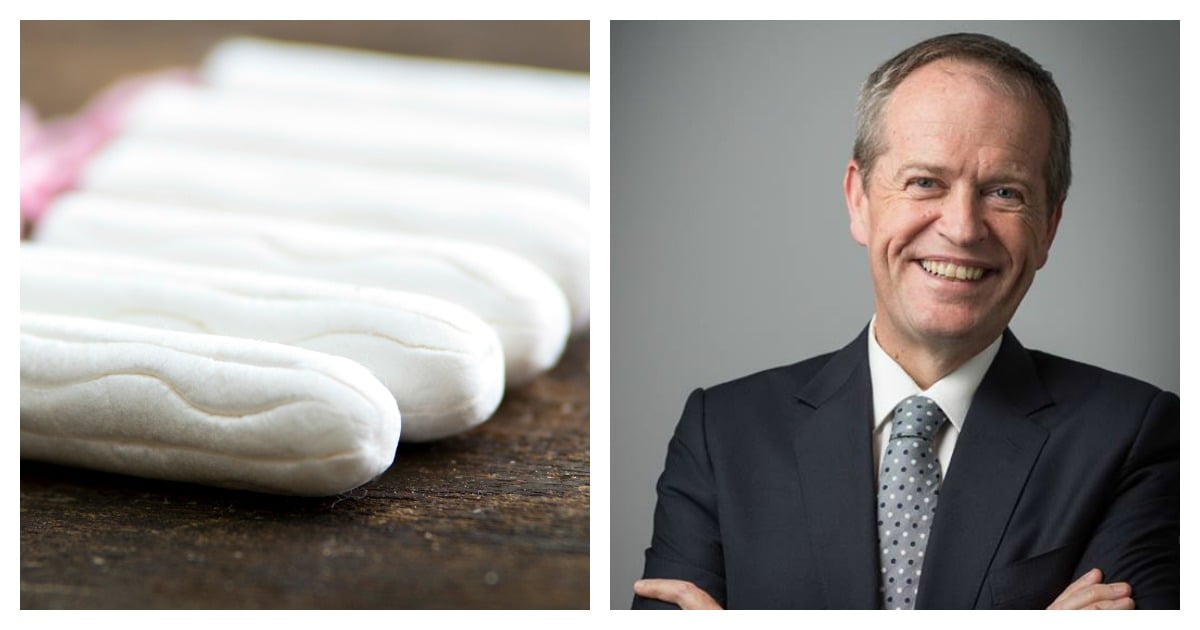 Bill Shorten has tonight confirmed that the ALP will not drop the GST applied to tampons.
While answering a question at the People's Forum in Brisbane, an election debate hosted by the Courier Mail and Sky News Australia, the Leader of the Opposition was asked if he would drop the GST on tampons.
He responded straight away, saying that he would not, stating that he was not prepared to make promises he couldn't keep.
This is despite Labor's calls in August of last year to drop the tax on sanitary items.
Shadow Treasurer Chris Bowen said at that time, in a statement calling on the nation's Treasurers to address the issue, "This has always been about fairness when it comes to the taxation of essential items."
While it's good to get a straight answer from a politician and we admire Bill Shorten for his honesty, we can't help but be disappointed.
A GST on tampons is a direct tax on women, and the bill comes in monthly. Chris Bowen was right back in August 2015 – less than a year ago. Tampons are an essential item, and that they attract a tax that is not applied to any other essential item is deeply unfair.
The Coalition's current policy is also to keep a GST on tampons.
Malcolm Turnbull declined to attend the election debate hosted by Sky News anchor David Speers, a decision criticised by former Prime Ministerial Chief of Staff, Peta Credlin. In declining the invitation to attend, Malcolm Turnbull suggested that the invitation was instead an ambush.