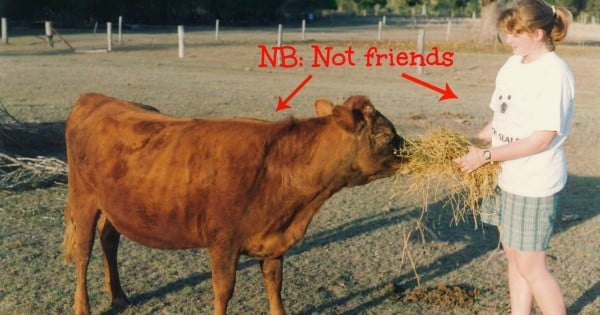 No matter how long you live in the city, it's hard to hide the truth: You can take the kid out of the country, but you can't take the country out of the kid.
1. You only become attached to animals you are confident your parents aren't going to eat.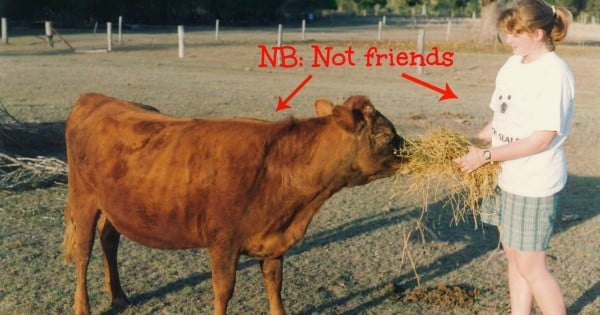 Image: supplied.
2. You're really good at making your own fun.
Especially when that fun involves a roof-rack and some dead wattle branches.