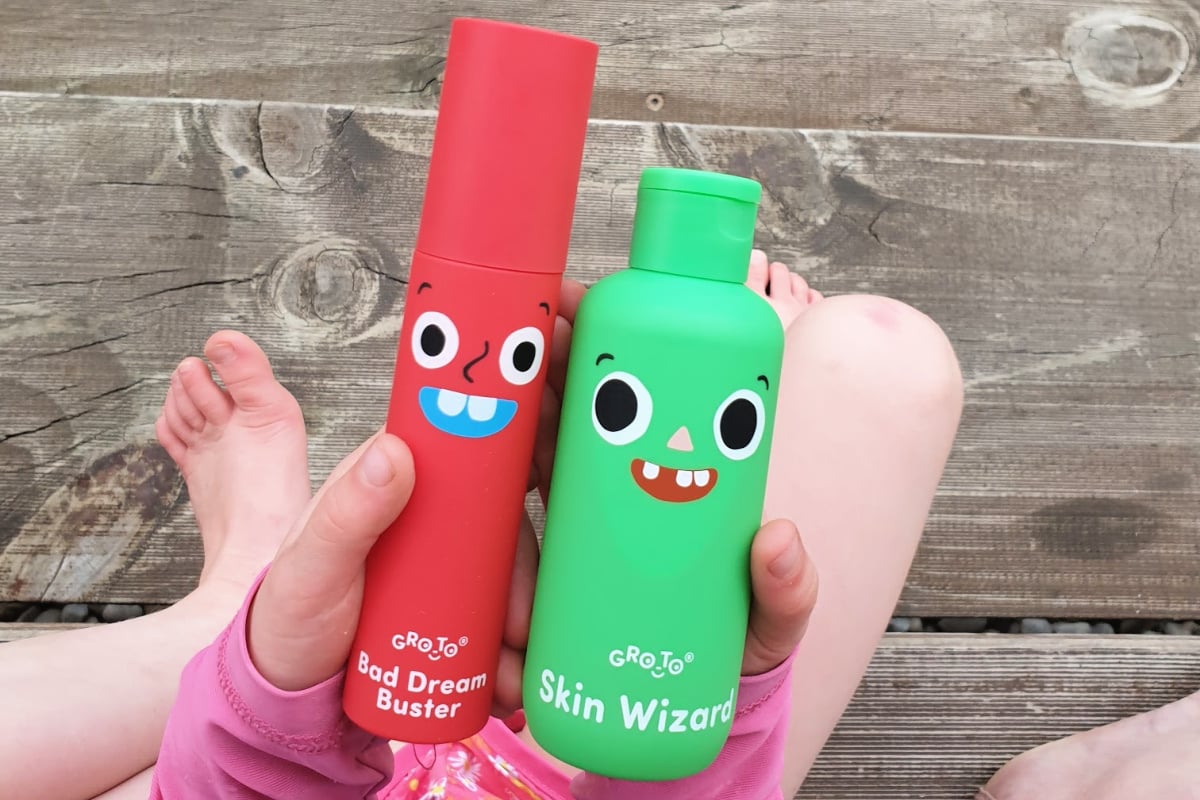 In September, beauty entrepreneur and Australia's best friend Zoe Foster Blake launched her first kids skincare range Gro-To.
Having dominated bathroom cabinet shelves with her cult, peach coloured Go-To skincare products and their more masculine counterparts Bro-To, the mum-of-two saw a need for cute, uncomplicated kids skin and body products that are just as bright and fun as everything else in their worlds.
Hence, Gro-To was born.
 

View this post on Instagram

 
The children's bath and body range features four very adorable products: Sud Bud, Super Softy, Skin Wizard and Bad Dream Buster. Think soothing, calming and safe for young (and stinky) skin in playful packaging that doubles as fun characters for playtime.
But are Gro-To products worth the hype? Can they do anything for your child's skin or will they simply look great in the bath?
Keep scrolling to find out.
Gro-To kids products.
According to the brand, "Gro-To makes gentle bath and body care products for squishy, whiffy little humans."
The products are dermatologically tested to be non-irritating and hypoallergenic, and are free from silicones, parabens, PEGs, sulfates (SLS/SLES), synthetics and all the usual pests.