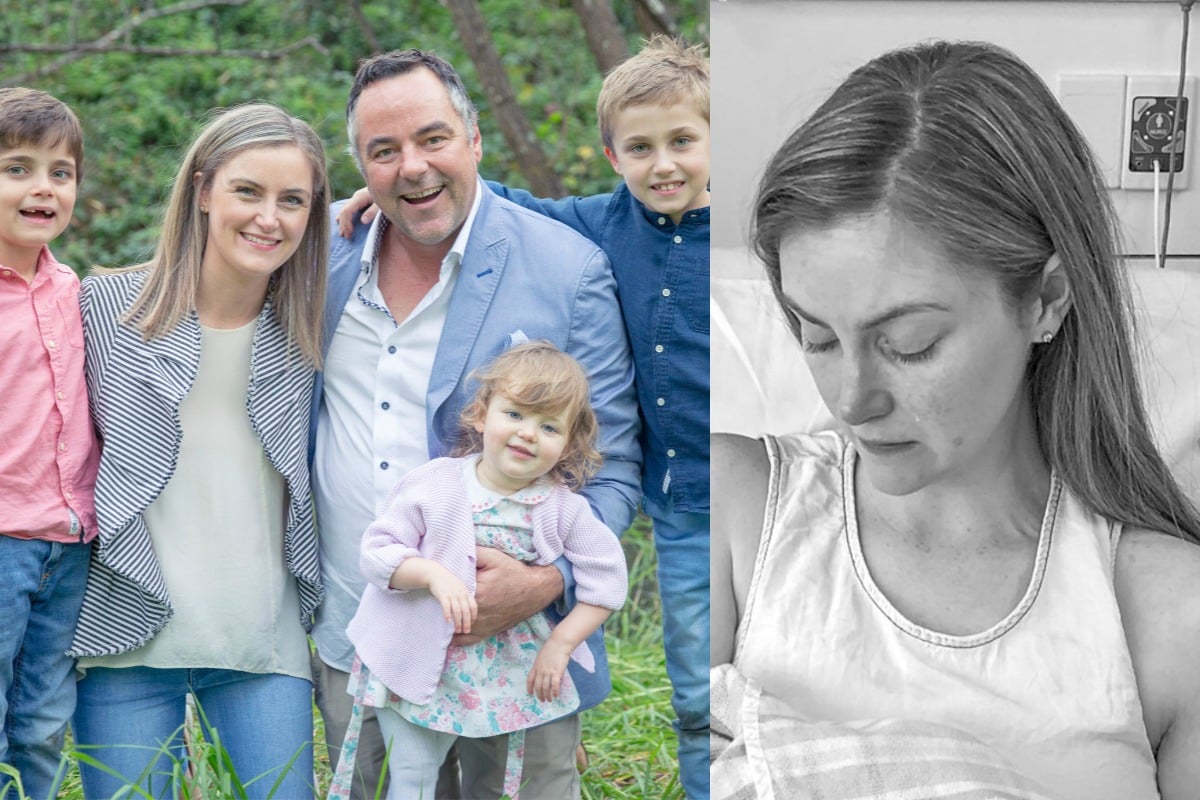 Content warning: This article discusses stillbirth and infant loss and may be triggering for some readers.
I'm feeling pretty nervous about Christmas and the lead up to it this year. You see I've always loved December, it's usually such a fun time of year – my birthday comes first, then Christmas – followed by my husband's birthday on the 28th – but this year will be very different as December now holds another significant date, the birthday/anniversary of our baby boy Miles, who was born still on December 29 last year.
For many of us, Christmas can be an emotional time. Mia Freedman discusses how to best navigate it in this video. Post continues below.


We first received news that he was really unwell during a routine scan which happened to be on my birthday. Terrified yet hopeful, we crawled through the lead up to Christmas, shunning the usual whirlwind of parties and catchups whilst we met with doctors to determine our little boy's fate. After many scans, tests and MRI's we discovered that he had suffered a brain haemorrhage in utero, the damage from which was irreversible.
So I guess it's not all that surprising that I'm a little apprehensive about the festive season, and I'm sure I'm not the only one feeling this way.