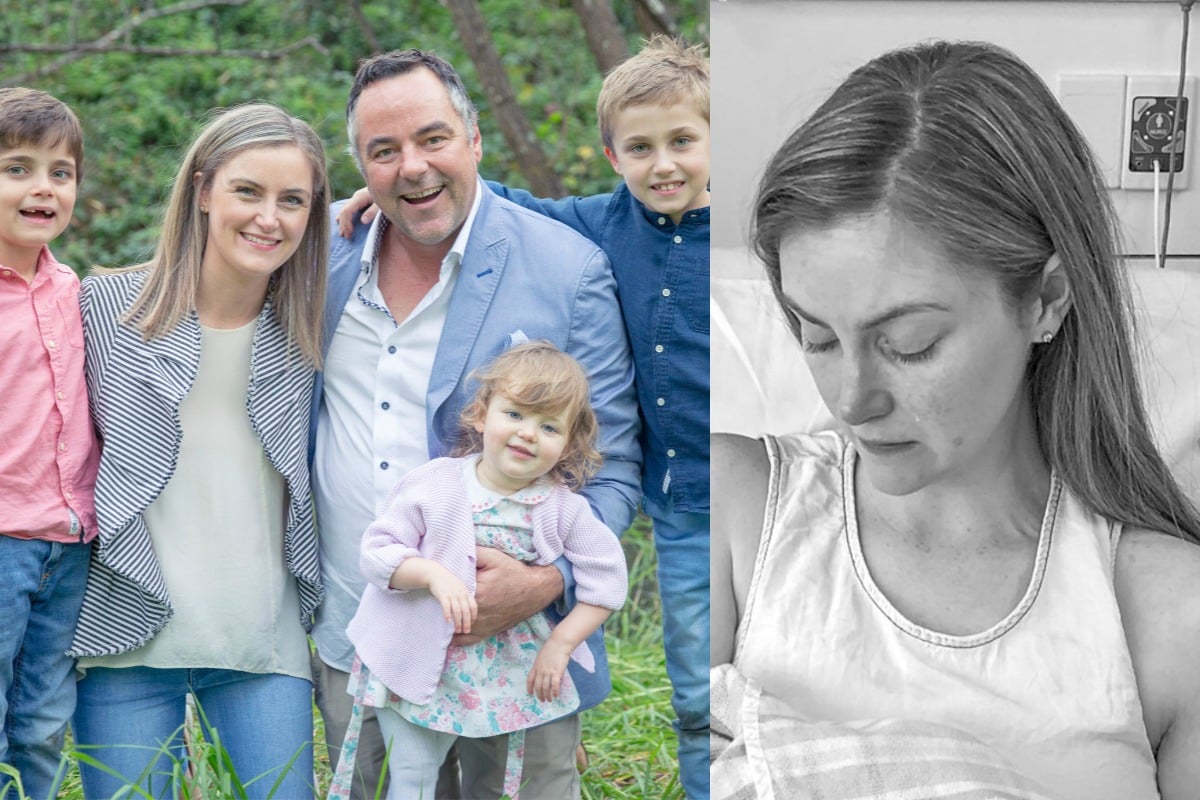 Content warning: This article discusses stillbirth and infant loss and may be triggering for some readers.
I'm feeling pretty nervous about Christmas and the lead up to it this year. You see I've always loved December, it's usually such a fun time of year – my birthday comes first, then Christmas – followed by my husband's birthday on the 28th – but this year will be very different as December now holds another significant date, the birthday/anniversary of our baby boy Miles, who was born still on December 29 last year.
For many of us, Christmas can be an emotional time. Mia Freedman discusses how to best navigate it in this video. Post continues below.


We first received news that he was really unwell during a routine scan which happened to be on my birthday. Terrified yet hopeful, we crawled through the lead up to Christmas, shunning the usual whirlwind of parties and catchups whilst we met with doctors to determine our little boy's fate. After many scans, tests and MRI's we discovered that he had suffered a brain haemorrhage in utero, the damage from which was irreversible.
So I guess it's not all that surprising that I'm a little apprehensive about the festive season, and I'm sure I'm not the only one feeling this way.
For those who are recently separated, away from close friends and family, or have lost a loved one, Christmas may bring with it more sorrow than seasonal cheer. For me, there's a piece missing, a hollowness which can't be filled. I'm conscious that December will be full of reminders of our heartache and trigger an endless series of should've, would've, and could've's.
For many, Christmas may highlight something or someone they are missing. I remember vividly the first Christmas after my first marriage broke down almost eight years ago; it felt so sad, so lonely; completely devoid of the feelings of family togetherness I'd always dreamed of for this day.
The sense that something was missing overwhelmed me. I felt disconnected and robbed of my usual festive enthusiasm. I put on a brave and happy face for my little boys who were thankfully oblivious to my feelings and tried as hard as I could to soak up their innocent joy and wonder.