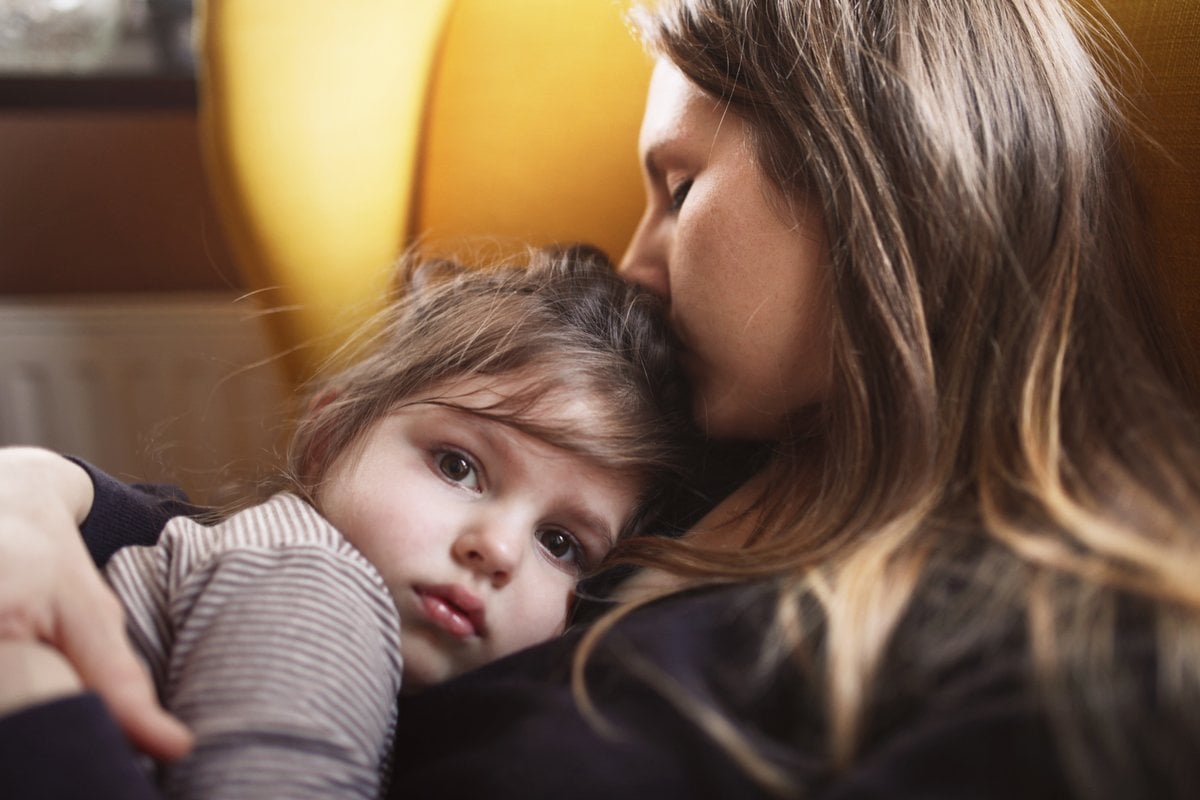 He'd lived right up the street all my life. His sly grin and strong arms were as much a part of my life as my canvas shoes and skinned knees. But his cancer had come back with a vengeance and spread quickly, ravaging his body from the inside.
My mother took me to see him after school and on weekends, as he lay dying in the house where she grew up. I'd sit at the edge of his bed with tears pooling in my eyes, not daring to blink.
Instead, I would run my eyes back and forth over the R-rated caps he'd accumulated over the years from friends with the same naughty sense of humour, mounted in neat rows on the wood-panelled walls. I had no idea what to talk about, but I was desperate to drink in as much time with him as I could, and he was content to hold my hand in silence.
He watched me sit there being young and alive, and out of the corner of my eyes I could almost see the life slowly inch out of him.
Watch: Robin Bailey on losing her dad at a young age. Post continues after video.
One October day, he was moved to a facility where he could be cared for until the end came. We packed into the car the next afternoon and drove, solemn and stoic, to the place where he would die.