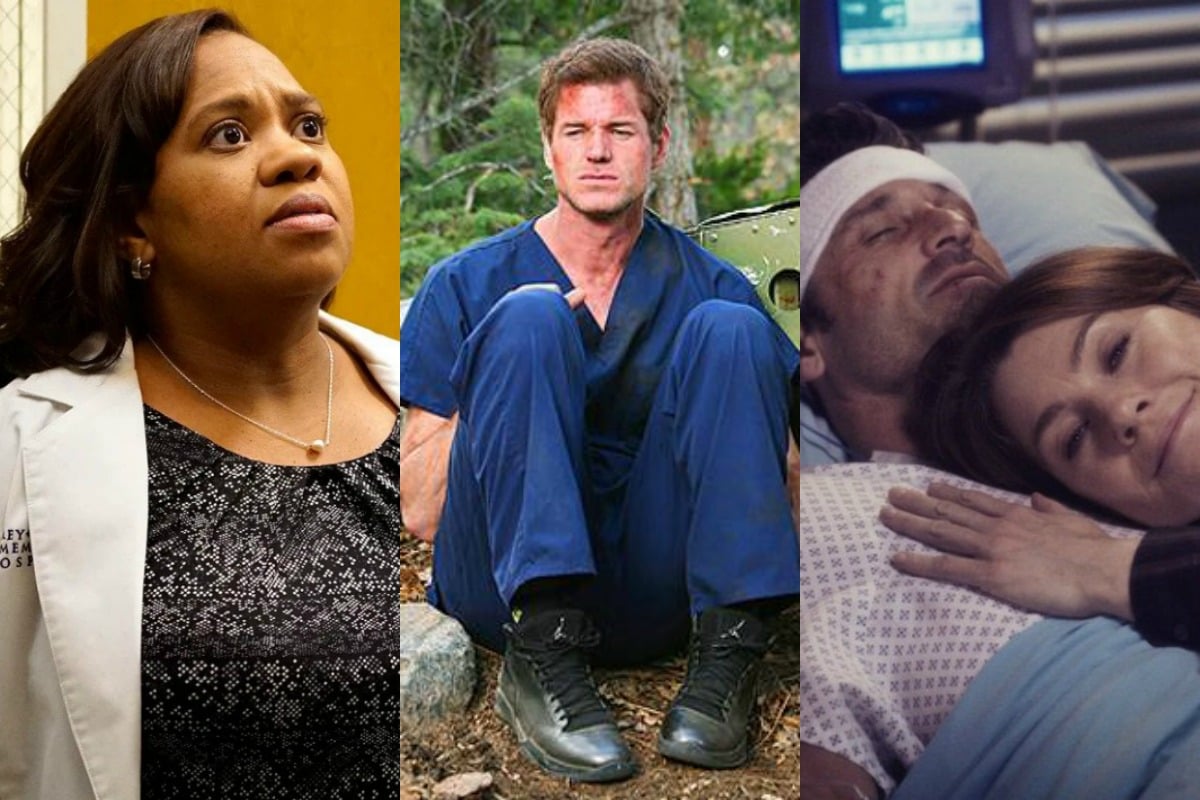 ***SPOILER ALERT*** FYI, this story contains lots of spoilers for Grey's Anatomy. Proceed with caution, and if you're worried, bookmark this, go watch it on Stan and come back afterwards.
Grey's Anatomy is officially the longest-running prime-time medical drama, and sure, strong, enduring characters like Meredith Grey and Miranda Bailey may have something to do with its success… but maybe also do the absolutely bonkers story lines.
There's always an unbelievable medical case unfolding in the rooms of the hospital, but of course most of the drama goes down between its staff.
What's happened to the revolving door of doctors during the show's 16 seasons? Well: too many character deaths to count, lots of love and heartbreak, a plane crash, a shooting, car crashes, electrocution, a hospital fire… and those are only things that happened in season finales.
Throwback to the Grey's Anatomy season five finale, and this promo did not prepare us for what was to come. Post continues below video.
If we, or anyone we knew, worked at Grey Sloan Memorial Hospital, we would tell them to leave. Immediately. Like, drop your scalpel and get out now.
That place is seriously jinxed.
To celebrate the arrival of seasons 1-13 on Stan, making binge watching the entire series from the beginning practically a necessity this summer, we decided to look back at the most batsh*t crazy things to happen on Shonda Rhimes' hospital drama.
12. When Izzie saved a deer.
¯\_(ツ)_/¯
Vets, exist, you know.
11. The musical episode.
Yes, Callie Torres can sing but Grey's Anatomy is not Glee.
Repeat: Grey's Anatomy is not Glee.