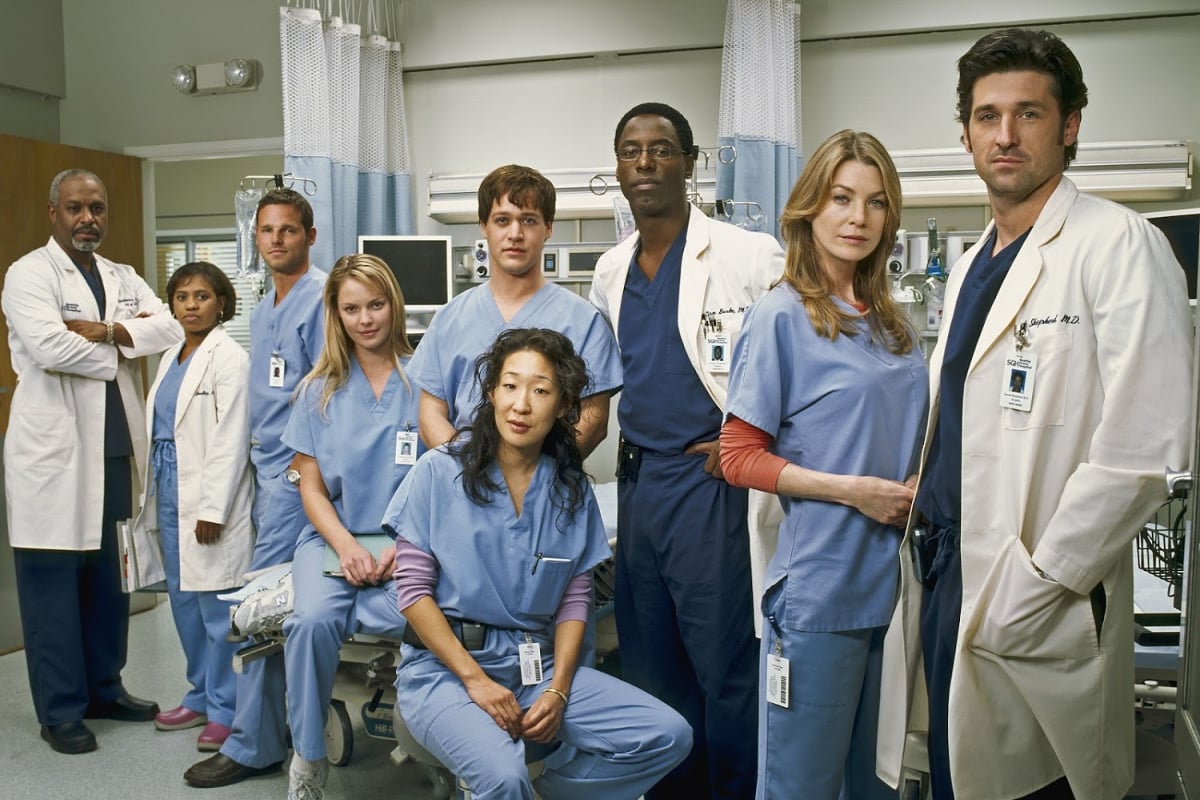 ***SPOILER ALERT*** FYI, this story contains lots of spoilers for Grey's Anatomy. Proceed with caution, and if you're worried, bookmark this, go watch it on Stan and come back afterwards.
Grey's Anatomy is good for many things: Drama, tears and good looking medical staff.
But it's not exactly a realistic look at life spent mostly in a hospital, where staff are bound by medical ethics and codes.
Because… well, if this was real life, precisely no one on Grey's Anatomy should have a job. And sure, a lot of the characters don't have a job… because they're dead. But many those who have survived a bomb, a shooting, a plane crash, a fire, more than one car crash and electrocution should still have been struck off the medical register and in some cases, ended up in jail long before season 16.
Ellen Pompeo discusses Patrick Dempsey's departure from Grey's Anatomy. RIP Derek Shepherd. Post continues below video.
A questionable request, medical malpractice and inappropriate relationships happen in… literally every episode and we love to see it, to be honest. Here are the most WTF offences from over the seasons.
Meredith Grey.
In season one, Meredith sleeps with her superior (Derek). When she accuses him of sexual harassment, no one takes her seriously. She also performs a secret surgery on the chief of surgery, alongside Derek and Bailey.
In season two, she resuscitates a Do Not Resuscitate patient.
In season four, Meredith tips her mother's ashes down a scrub room sink, likely violating 1000 different hygiene standards.