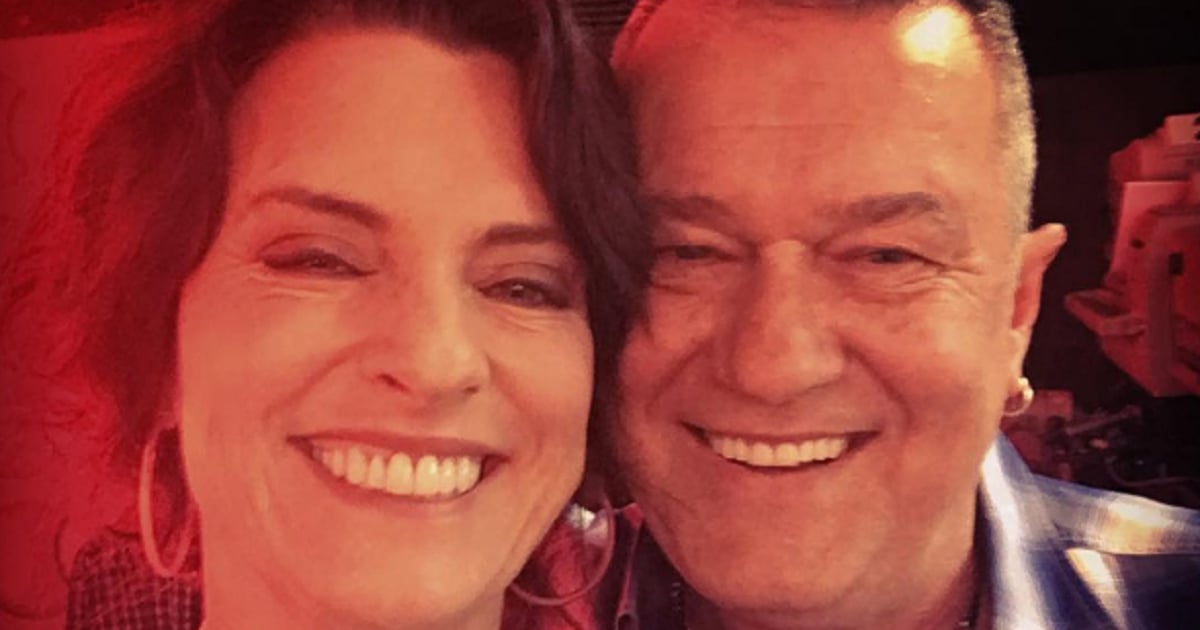 There are two important things to say about Gretel Killeen.
First, every mother should get the chance to talk to Gretel Killeen. She's a tonic, a generous listener who responds with warmth. A mother herself, she has great capacity for empathy while pointing to the truths women who are in the trenches of their children's lives might not always see.
Second, Gretel, who styles herself as an 'accidental stand-up comic', host, writer and speaker, should really consider adding modern day philosopher to her bio. At least, that's how I felt as I came away from an interview with her.
Gretel's children are in their mid 20s now. All grown up, moved out of home, moved overseas. There are people for whom this distance from their baby years renders them out of touch with the joy and the struggle of motherhood.
But that's not the case for Gretel, who spent most of our conversation reassuring me. She has a generous, warm and realistic perspective on motherhood and she encourages us to recognise how lucky we are to enjoy what we have.
She emphasises finding joy in parenting. "It's hard work being a parent, but you've got to have as much joy as you possibly can. All these people seem to have laid another layer of anguish on top of it all. It will all go so quickly. I mean, every day is long but you look back and the only thing you really care about is were you a good role model, were you with them enough, did you laugh enough, are they good people."
As we speak, Gretel talks at length about how critical it is to stand back and allow children to develop confidence and independence. "Kids are anxious because at the end of the day they can't look after themselves. You do your kids an absolute disservice to over protect them because then they are not capable in the world…don't overprotect your children. It will not do them any good at all." It's a strong argument, and perhaps this approach will help parents as much as it will help their children.
But Gretel doesn't necessarily believe that mother's today have it any easier or any harder than mother's who had children 30, 40 even 50 years ago. "It wasn't easier for our mothers, no…I think it's the way people see it…It's no different. It's no more special. I see women walking around with a pram sometimes and I think, 'goodness you're acting like no one's ever had a baby before.'"
Gretel on being a single mother; "I financially supported my children. I had them with me all the time. They loved it. They loved having me as their mum. They loved that we were a team. For their whole lives it was the three of us."
On arguments that rely on traditional family models as arguments against marriage equality, arguments that suggest that single parent families are less than ideal; "I don't get offended by naivety. I think people should open their eyes and open their hearts and look at the world and see how it is."
Gretel has just finished curating a series of live shows at the Sydney Opera House. She's doing a lot of speaking work, and is appearing regularly on local television doing social and political commentary.
Watch Gretel Killeen as the Minister for Men. Post continues after video.
Gretel has also recorded her book, The Night My Bum Dropped for audible.com.au, and it will be soon added to her current Audible library.
Audible recently released new research that shows 5.6 million Australians are embracing on-demand entertainment, including audio books.
And audio books are perfect for multi-tasking mums, who can listen to books as they complete other tasks or fill what otherwise might be unproductive dead time.
Gretel says, "Audiobooks can excite, inform, comfort or seduce. They're the most perfect partner I've ever had.  People have so little time nowadays that it's great to be able to do two things at once; like listen to my favourite author… and completely ignore the world outside.
"With access to many of the greatest literary works every written and some of the greatest voices of our time, audiobooks use technology to bring old-fashioned storytelling to our everyday lives."