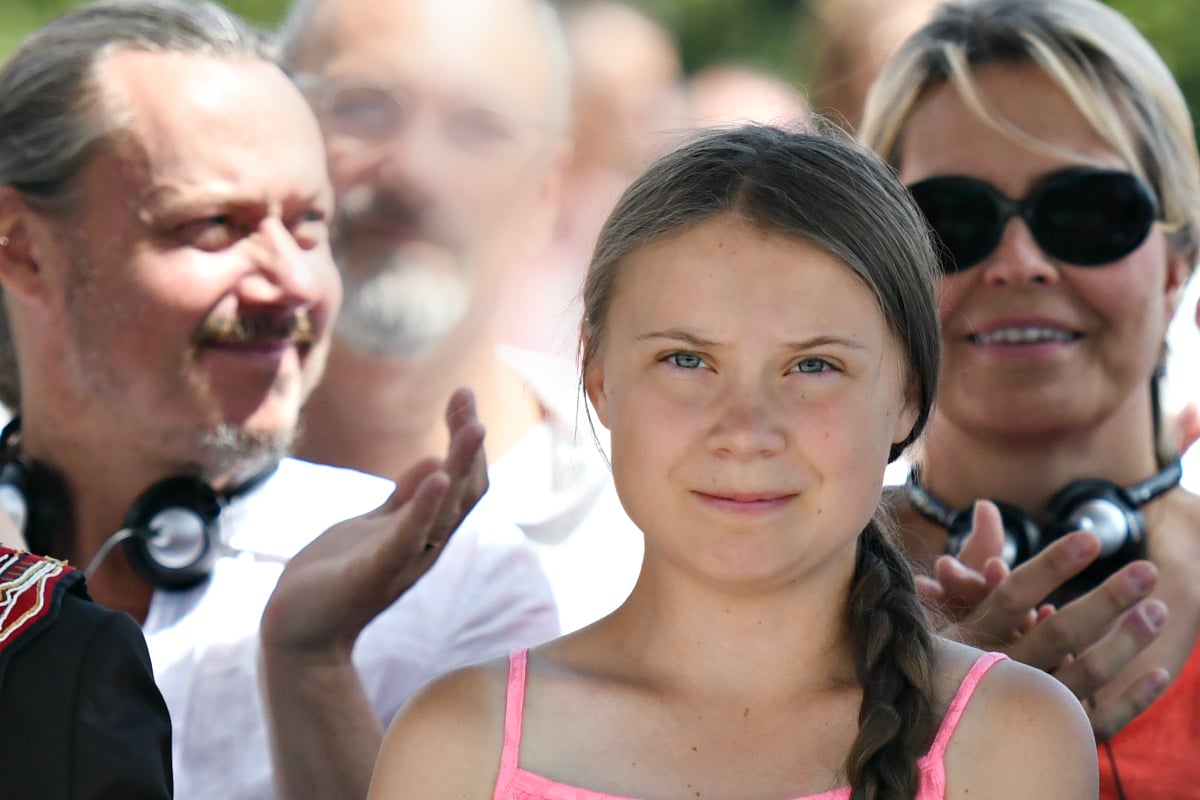 When Swedish teenager, Greta Thunberg, sat outside her country's parliament in a three-week 'school strike for the climate' in 2018, her parents, Svante Thunberg and Malena Ernman, watched on.
They didn't protest alongside her, as a handful of others did. They simply stood back and allowed their 15-year-old, who had previously sunk into a crippling depression over the climate crisis, to channel her concerns.
"She is supposed to be in school; we cannot support her action," Svante told The Guardian at the time. "But we respect that she wants to make a stand. She can either sit at home and be really unhappy, or protest and be happy."
In the year since, Greta has become one of the world's most recognisable climate change activists, the voice of a generation angered by our inaction and fearful of their future.
Just this week, she called out world leaders at the United Nations Climate Summit in an impassioned 495-word speech that echoed around the world. And days earlier, several million people took to the streets in a global climate strike inspired by Greta's own just 13 months ago.
Her influence is being called 'The Greta Effect'.
And it began in her own home.
Greta Thunberg's parents.
Greta first learned about climate change at the age of eight. She couldn't fathom why no one seemed to be doing anything meaningful to combat it, and fears about her future wouldn't leave her mind. She became depressed, wouldn't go to school, barely spoke or ate.
She shared her concerns with her parents.
"They just told me everything will be alright. That didn't help, of course, but it was good to talk. And then I kept on going, talking about this all the time and showing my parents pictures, graphs and films, articles and reports," she told The Guardian in March. "And, after a while, they started listening to what I actually said. That's when I kind of realised I could make a difference."