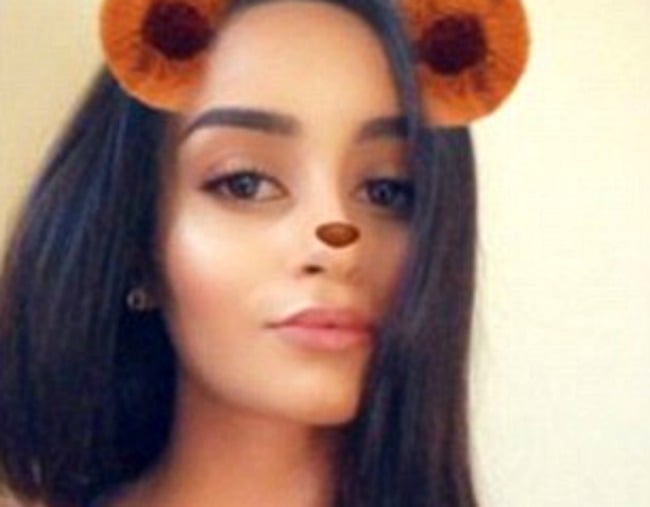 1. Mother, daughter and family dog found dead inside car outside their Sydney home.

Neighbours discovered a mother, her adult daughter and their dog dead inside their car outside their Sydney home on Monday afternoon in an apparent suicide.
Greenacre residents were alerted to the tragedy when they found a note on front door that read: "Dear neighbours please call the police we are in our car in the backyard," news.com.au reports
"Thank you … love you," the five-line note concluded.
Inside a car on the back of their property were university student Ashley Pouladian, 20, and her mother, Sisi Pouladian, 45, along with their German shepherd.
According to news.com.au a second note found on the car spoke of their son and brother Pouya Pouladian, 24, who died suddenly in February following a surgery to treat his sleep apnoea.
The Zareei family, friends of the family, told the Daily Mail that Sisi had often said she "couldn't go on without him".
"After Pouya died Sisi was broken, I called her on Saturday and asked if I could come over to see her and she said no, she was too sad," Mrs Zareei said.
It is understood Ashley was also not coping with the loss of her brother and was suffering from depression.
Pouya was an aspiring pilot who started a GoFundMe page in October last year to raise money for surgery to correct a problem with his breathing.
"I have been struggling to sleep and breathe properly for many years now," he wrote
"Apparently I have a severe case of sleep apnoea and it's caused by my sinuses and the nasal passages not being straight."
On February 15, Pouya went in for the routine surgery, Fairfax reports. But shortly after his release two days later, the 24-year-old began vomiting blood and collapsed. He was rushed to hospital, but could not be saved.
In March NSW Coroner asked police to investigate further allegations that the surgeon "nicked an artery", according to Fairfax.
Following his death, Ashley wrote on Facebook: "He was an amazing and hardworking person who never failed to care deeply for my mother and I. He was truly our inspiration in life."
"Words cannot describe what an angel he was. Rest easy Captain Pouya."
Police said they were investigating the two women's deaths, but at this stage had not categorised them as suspicious.
If you or someone you know is in crisis, please call Lifeline on 13 11 14. There is always help available.
2.  A body found in bushland near a Sydney motorway has been formally identified as Qi Yu.

A body found in bushland near a motorway in Sydney's north has been formally identified as Qi Yu - the Chinese woman allegedly murdered by her housemate.
Ms Yu, 28, was last seen on June 8 at her Campsie unit which she shared with 19-year-old Shuo Dong and another woman.
Dong spent the evening of June 8 bickering with Ms Yu over cutting his lease short and bond money he owed her, court documents show.
Ms Yu's parents, who were speaking to her from China via WeChat, could hear the argument in the background about 7.30pm on the Friday night when the power to her Campsie unit was shut off. They didn't know it would be the last time they saw her alive.
Police allegedly found blood-like stains through her home and car, which was parked a few kilometres away.
Dong was charged with her murder less than a week after she disappeared.
Numerous searches of bushland were fruitless, even after phone signals narrowed the search area to bushland north of Sydney.
Almost seven weeks after she disappeared, on July 25, a wrapped body was found in bushland near an emergency stop on the M1 highway at Mount Kuring-gai.
It was formally identified as belonging to Ms Yu, NSW Police said on Tuesday.
3. The controversial My Health Record Act will be torn up following crisis talks on Tuesday night.

Privacy provisions for My Health Record will be strengthened so that a court order is needed for information to be released without consent.
Health Minister Greg Hunt announced the changes on Tuesday night and comes after talks with the Australian Medical Association and Royal Australian College of General Practitioners.
The My Health Record Act will be brought into line with the existing Australian Digital Health Agency policy.
After meeting with the AMA, the Health Minister has agreed to strengthen #MyHealthRecord with legislation to prevent patient information being shared without a court order #auspol @amapresident pic.twitter.com/6rKqj1uUCf

— AMA Media (@ama_media) July 31, 2018
"This policy requires a court order to release any My Health Record information without consent," Mr Hunt said in a statement.
"The amendment will ensure no record can be released to police or government agencies, for any purpose, without a court order."
Mr Hunt said no documents have been released in more than six years under the Agency's policy and no documents will be released without a court order.
"This change to the My Health Record Act will therefore remove any ambiguity on this matter," he said.
"In addition, the government will also amend Labor's 2012 legislation to ensure if someone wishes to cancel their record they will be able to do so permanently, with their record deleted from the system."
The changes will be made "as soon as possible".
Mr Hunt said the government will continue to advocate to the public about the benefits of the digital health record system.
4. Man pleads guilty to murdering mother and child whose bodies were found in two different states, five years apart.
Just days before his NSW Supreme Court trial Daniel James Holdom has pleaded guilty to the murder of his girlfriend and her young daughter.
The 43-year-old on Tuesday owned up to the death of Karlie Pearce-Stevenson in mid-December 2008, in the Belanglo State Forest, and Khandalyce Pearce days later in the Wagga Wagga area of NSW.
The remains of the 20-year-old were found in the forest in 2010 but were not identified for five years until after the discovery of her two-year-old daughter's remains on the side of a road in South Australia in 2015.
A key piece of evidence was a photograph of the mother's body in the forest, allegedly found on an SD card from Holdom's phone.
Holdom allegedly used his victim's credit card for years after her death, withdrawing $71,770 and texted Karlie's mother from her phone to create the illusion she was safe.
He will face a sentence hearing on September 28.
5. More than half of women don't know when female fertility declines.
Melbourne university students' biological clocks are ticking faster than they realise, new research reveals.
Only 45 per cent of women and 38 per cent of men the 1215 University of Melbourne students surveyed knew female fertility declined between age 35-39, the paper published in Human Fertility reveals.
Fewer than one-in-five participants also identified male fertility declining between 45 to 49 years.
Yet, having children was equally important to both men and women with many expecting to achieve other life goals before becoming parents.
"University students overwhelmingly want to be parents one day. However, most also have unrealistic expectations of what they want to achieve before having children, whether that be in their career or financially," Victorian Assisted Reproductive Treatment Authority's (VARTA) Eugenie Prior said.
"We need to educate young people about the limits of fertility and support them to become parents at a point that is ideal biologically, while balanced against the life goals they want to achieve."
Dr Prior, who is the lead author, surveyed students in an online anonymous questionnaire in March about their intentions, expectations for parenthood and fertility knowledge.
The report also revealed, of those who did want children, three-quarters wanted two or more.
Being in a stable relationship, sharing responsibility with their partner and feeling sufficiently mature were rated as the most important conditions prior to having children, the report published in July finds.
Yet women were more likely than men to put importance on completing their studies, advancing in their profession, having work that could be combined with parenthood and access to child care.
Co-author Raelia Lew, who is a reproductive endocrinologist and fertility specialist at the Royal Women's Hospital in Melbourne, said there was "a big social disconnect between young people's views and goals, and biological reality".
The study recommends the government adopt policies to make flexible working hours for people with young children mandatory and increase support for access to high-quality and affordable child care.
"Such policies might reduce the conflicts young people might face between family formation and other life goals and give both men and women confidence to start their families at a younger age," the paper reads.
VARTA and Family Planning Victoria have made a fertility and assisted reproductive treatment teaching tool for schools to raise awareness about factors which may impact fertility.