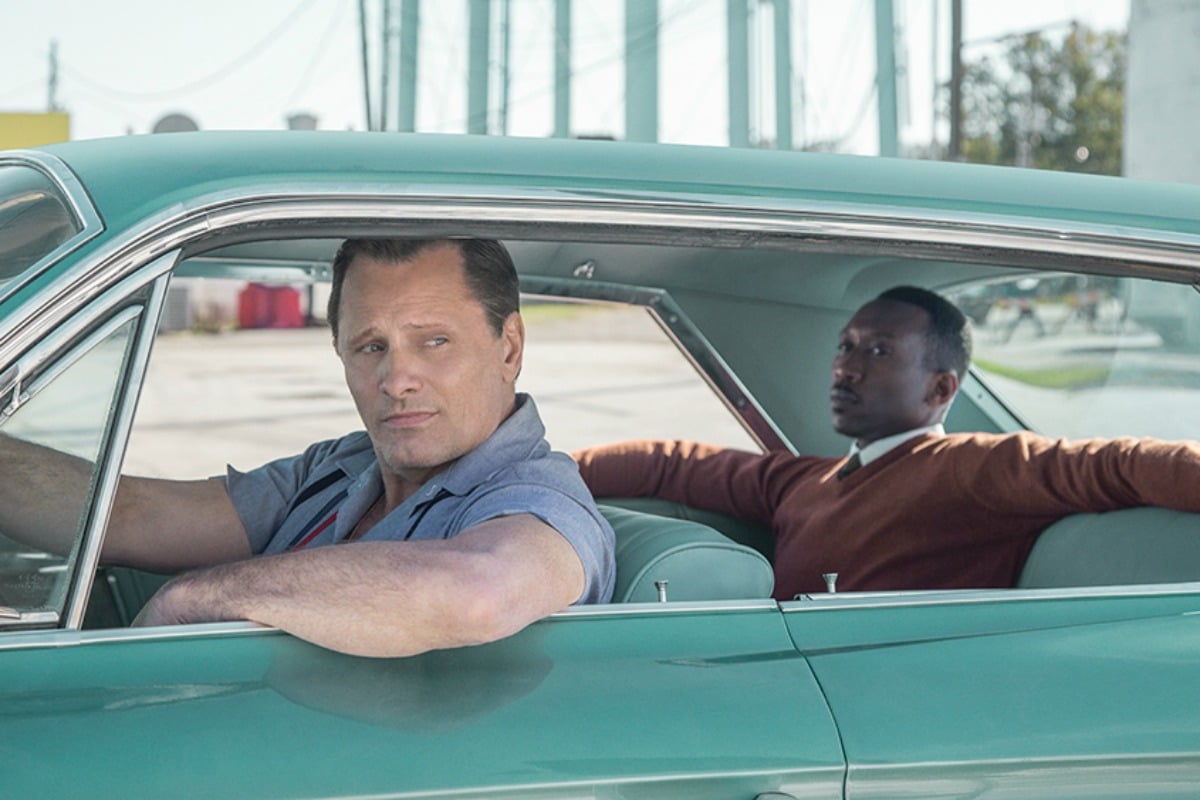 For months on end, Green Book has been tipped to be one of the year's top Oscar award winners.
And during tonight's Academy Awards ceremony, it turned out the speculation was spot on.
The film, which stars Viggo Mortensen and Mahershala Ali, won three out of its five nominations, including Best Original Screenplay, Best Supporting Actor and Best Picture.
But what many might not know is that Green Book is actually based on a true story.
Watch the official trailer for Green Book here. Post continues below…
What is the true story behind Green Book?
Green Book follows the real life story of Jamaican-American pianist Dr Don Shirley (Mahershala Ali) and Italian-American bouncer Frank Anthony Vallelonga (Viggo Mortensen).
In 1962, when Shirley was preparing to set out on tour, he hired Vallelonga, commonly referred to as Tony Lip, to handle any problems he may encounter as her travelled across America.
At the time, racial segregation was strongly enforced in the Jim Crow-era South and for black musicians, travelling there was incredibly dangerous.
Black musicians who travelled to the South were often met with racial slurs and violence and not long before Shirley hired Lip, fellow performer Nat King Cole was brutally assaulted on stage in Alabama by the Ku Klux Klan.
"My father said it was almost on a daily basis they would get stopped, because a white man was driving a black man," Lip's son Nick Vallelonga recalled.
Although Shirley and Lip were an unlikely pair, they soon became close friends as they spent a year together on the road.