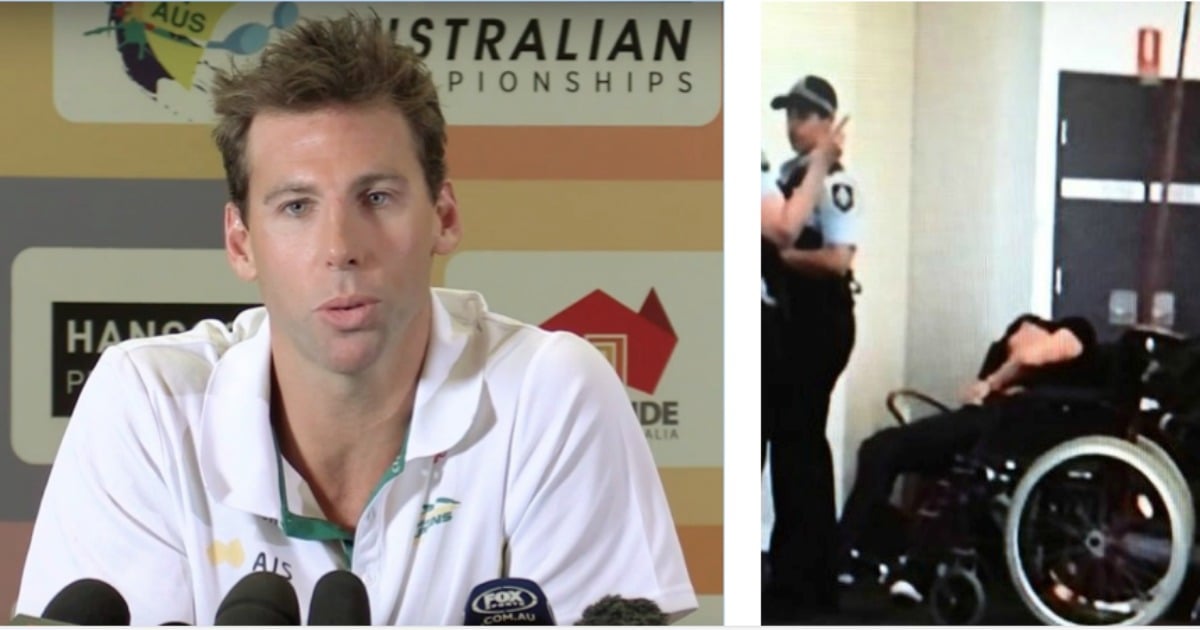 Grant Hackett has issued a public apology for his alleged assault of a man on board a Virgin Australia flight from Adelaide to Melbourne on Sunday morning.
Hackett has been accused of reaching forward and tweaking the man's nipple after the man reclined his seat in front of Hackett.
"I seriously and genuinely regret my poor behaviour," the Olympic champion said in a statement.
"I have stuffed up more than once and am working on these issues.
"It is embarrassing to hear and read the consequences of my actions. I apologise unreservedly to the gentleman on the flight. I am trying to make direct contact with him personally.
"I know I have to front the media and discuss my actions in a more appropriate and accountable way.
"I just have to sort a few things first so I can be as frank and open as I need to be. I apologise for the inconvenience."
This year meant to be a golden year for Grant Hackett. With plans to revive his golden swimming career and compete at the 2016 Olympic Games in Rio, he would finally some chequered incident's in his past behind him.
But things took an unexpected turn last week when Hackett failed to win selection for the Australian Olympic team.
The idea of Hackett attending the Olympics as a team mentor was floated. After all, as a former Olympic swimming team captain, he seemed an ideal fit for the position.
But now even that dream appears to have been sunk.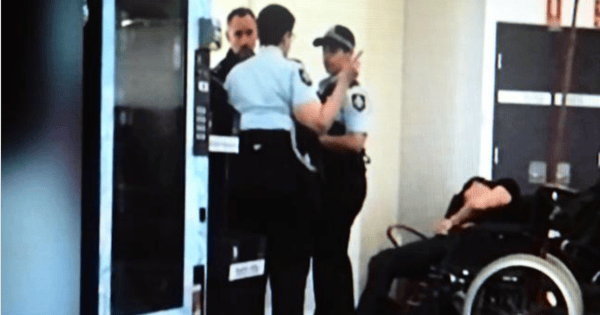 Grant Hackett spotted after yesterday's flight, slumped in a wheelchair. Source: Twitter.
Hackett has been accused of sexual assaulting a male passenger on a Virgin Australia flight to Melbourne after he allegedly took issue with the man reclined his seat in front of him and reached through to tweak the man's nipple.
According to the man Hackett then stroked the man's arm and said; 'It's OK, it's all right'.
Upon arrival in Melbourne, Hackett who allegedly smelt strongly of alcohol, was escorted off the plane and was later seen in a wheelchair.
The Collingwood Football Club's chief executive Gary Pert  who was on the flight, said Hackett was "clearly incapacitated".
"I would assume he would be the first one to say he'd had too much to drink," he said.
"He was on the plane in a state where, really, he wasn't even able to stay awake for the flight.
"I don't know really know Grant all that well, but he certainly wasn't on the plane to cause trouble or going out of his way to be aggressive or upset any passengers — quite the opposite.
"He didn't like the seat going back, he tapped the person in front of him ... he wasn't happy, then Grant sat back and went to sleep."
While there's something inherently heartbreaking about seeing people who were once national icons exposed and falling from grace, this is not the first time Hackett has slipped from the pedestal.
Grant Hackett's incredible win at the Sydney Olympics in 2000. Post continues after video... 
In 2008, Hackett - who still holds the world record for the 800m freestyle - was the poster boy for a legend retiring from sport. With multiple gold medals under his belt, he was married to pop star Candice Alley, with twins soon to arrive and a promising presenting career at Channel 9 ahead of him.
But just three years later Hackett returned to the front pages for all the wrong reasons.
Following Derby Day in 2011, Hackett returned to the Southbank apartment shared with wife and their two-year-old twins Jagger and Charlize, drunk and aggravated.
Police who attended the scene after a call from a terrified Alley, found the apartment in complete disarray - possessions smashed and walls punched in, and Alley's prized grand piano smashed.
Hackett caught wandering the Crown Casino lobby in his underwear. Source: Youtube.
After the incident, Hackett was dumped by Westpac as a brand ambassador.
In 2012, after a drunken night of celebration, Hackett was thrown out of the Logies after party and shortly afterwards thrown out of the family home.
Then in 2014 the gold medallist was caught on camera walking through the foyer of Crown Casino in his underwear, searching for his four-year-old son, Jagger.  Onlookers said the Olympic champion appeared disoriented. Shortly afterwards Hackett flew out of the country to seek treatment as a rehab facility in the US.
Hackett later said he had been under the influence of Stillnox - a highly addictive sleeping medication that was also part of the cocktail that led to Heath Ledger's untimely death.
Grant Hackett during a recent training session. Source: Instagram.
Hackett sought treatment at a rehabilitation facility in Arizona, spending 35 days undergoing blood tests, group work and therapy; his parents Neville and Margaret joining him for a time to learn how they could best support their son in moving forward.
He returned seemingly determined to his past and his issues with substance abuse behind him, finding refuge in training, work and friendships.
But now, just two years later, it seems he may have slipped again.
Grant Hackett reporting last week. Source: Instagram.
Recovering in the spotlight can't be easy.
Hackett is living proof that addiction is a riddling and heart-breaking illness. You can have all the money and connections in the world and it still might not be enough to get you through the darkness.
But sometimes, with enough determination and hard work, attempts and support, you can push through and make it. And if there's anything Hackett knows how to do, it's just that.
If you or anyone you know is battling addiction contact Lifeline on 13 11 14.