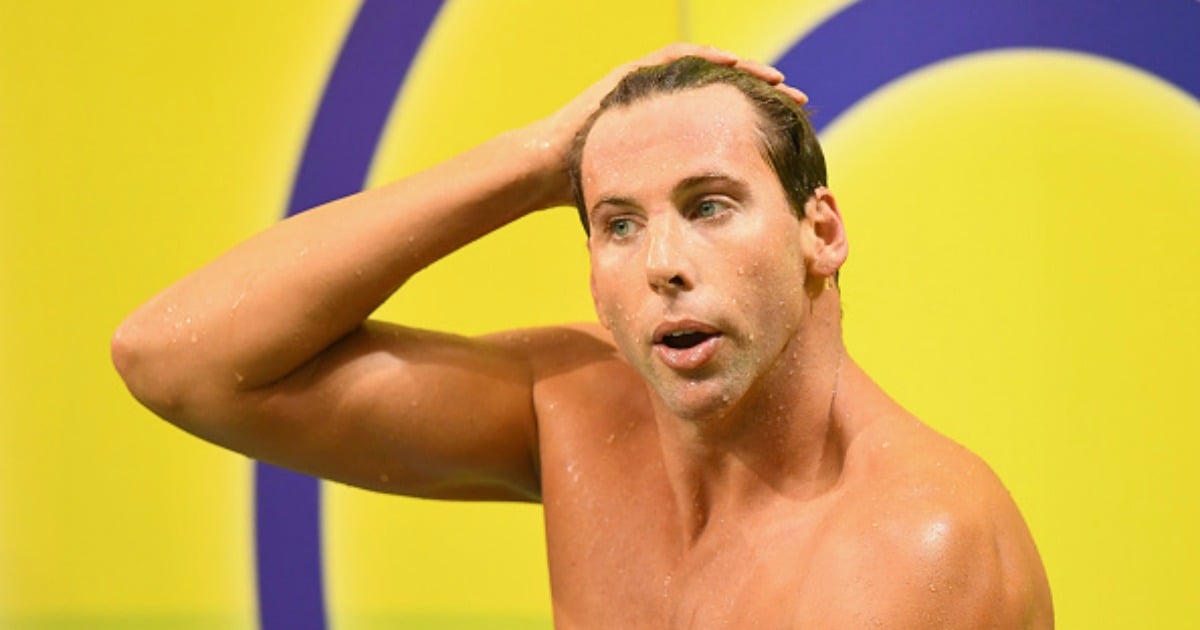 Professional Australian swimmer Grant Hackett is alleged to have 'smelt of alcohol' when he got into a fight with a man sitting in the seat in front of him on a flight.
He is also said to have emerged from the on-board toilet looking, 'aggressive' and 'agitated', reports Seven News.
Hackett, 35, has been detained for questioning by the Federal Police over the incident that saw him attack a fellow passenger flying from Adelaide to Melbourne after he reclined his seat during the fight.
Seven News have released an image believed to be Hackett, slumped over in a wheelchair at Melbourne Airport surrounded by police.
Image via Channel Seven. 
Any subsequent charges are yet to be laid.
Mamamia previously reported... 
Former Olympian and professional swimmer, Grant Hackett, was arrested this morning after a reported fight with another passenger.
After flying from Adelaide to Melbourne, Hackett was arrested at Melbourne airport by the Australian Federal Police.
The incident allegedly broke out after the passenger reclined in his seat during the flight.
AFP has confirmed the arrest when they were requested to meet Hackett at the arrival gate.
Watch Channel 7's coverage of the incident so far. (Post continues after video.)
"A 35-year-old man was spoken to, however, at this time, no charges have been laid," an AFP spokesperson said.
"Inquiries in relation to this matter are continuing."
A spokesperson for Virgin Australia has confirmed the incident. However, they are leaving the details to the AFP.
"The matter is now in the hands of the Australian Federal Police," they said.
"Out of respect for the privacy of our passengers and cabin crew, it would be inappropriate to provide any further details."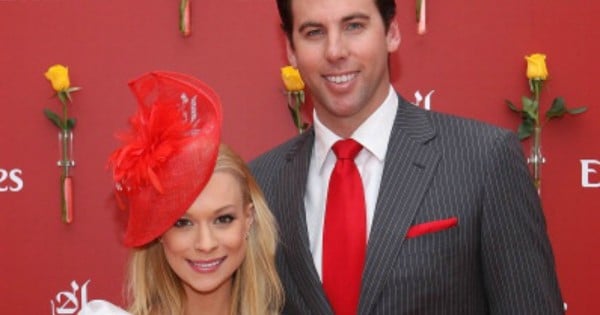 Grant Hackett with his ex-wife in 2010. Image via Getty.
Hackett was in Adelaide as a guest speaker for the Adelaide Crows AFL event and then attended the national swimming championships.
Earlier this year, Hackett did not make the cut for the 2016 Rio Olympic Games.
He has previously been in the news for physically trashing his apartment following a fight with his ex-wife, Candice Alley, and was admitted to a rehabilitation centre in 2014 for addiction to the sleeping pill, Stilnox.