Former Olympian and Australian swimming legend Grant Hackett has been released from jail after being arrested at the Gold Coast home of his parents on Wednesday lunch-time.
Following the arrest at the Mermaid Waters address, Hackett's father Neville told The Gold Coast Bulletin his son had been arrested over mental health issues.
"Grant's got a medical problem and it manifested itself here this morning … He's big and powerful when he's not happy," he explained.
"We decided he needed some treatment but there was no way he was going to go and get treatment this morning so we called the police."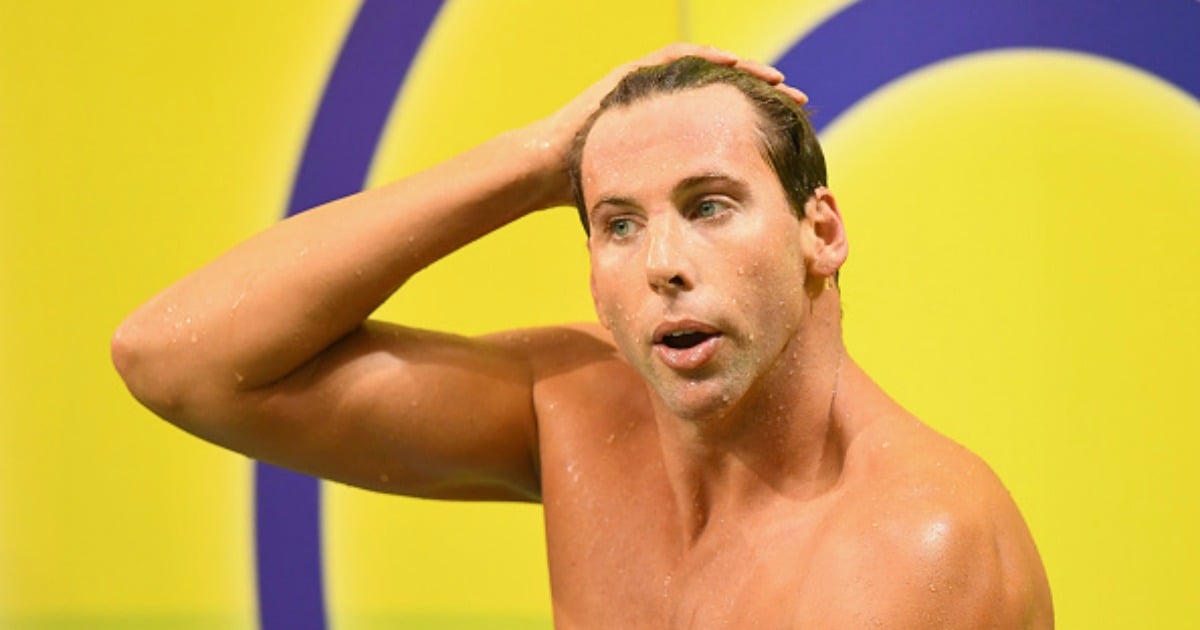 Eight officers attended the scene and were said to have found Hackett asleep. No one was harmed while restraining Hackett or taking him to the nearby Sourthport watch house.
His father confirmed that nobody was touched, nor was any property damaged.
"He was raving and ranting a bit ... He didn't even make any threats but was not what you say is a normal person. It's what I'd call a bit of a breakdown," he told The Gold Coast Bulletin.
Following the arrest, Queensland police told Mamamia, "Police have arrested a man following a disturbance at an address on Surfers Avenue at Mermaid Waters around midday today. There is no further information at this stage."
Watch: Grant Hackett being taken away by police. (Post continues after video.)
Hackett was released from the Southport watch house hours later, just after 3.30pm, without charge. It is understood he will now seek treatment in the nearby Pindara hospital.
The athlete's brother Craig spoke to Nine News on Wednesday evening, saying Grant was a "completely different" person.
"The Grant Hackett that Australia fell in love with, this is not Grant Hackett ... He is there in body but he is not there in mind, soul, or spirit," he explained.