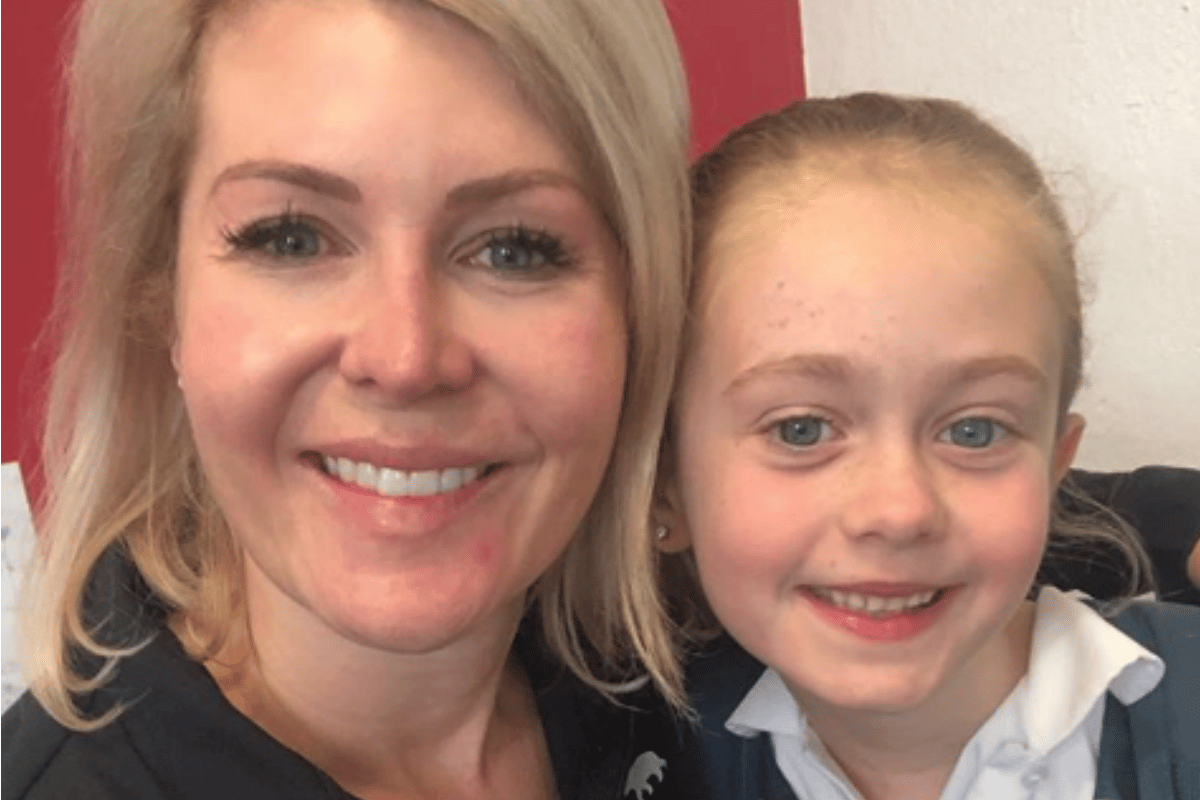 "I looked at my husband and he said 'do we panic do we panic, you tell me when we panic'. Then Sailor was like 'mum do we panic!?'
"Inside it took me straight back. I've had lots of counselling, but it was that underlying thought where you feel like you're playing with life and death."
Two weeks ago Chezzi Denyer, 39, watched on as her eldest daughter Sailor, seven, had a severe allergic reaction and she was immediately brought back to the moment she nearly lost her own life from anaphylaxis shock.
Her experience when she was aged 32, was so bad it had her mouthing to her husband – TV presenter and 2DAY FM radio host Grant Denyer; "tell Sailor I love her" as she vomited and struggled to breathe.
Side note: Having allergies is easier when we help others who have them. Post continues after video.
"They said at the hospital if I had arrived five minutes later, I wouldn't have survived," Chezzi told Mamamia.
"It caused me a lot of grief. I received counselling for post traumatic stress disorder. I thought I was gone," she added.
After extensive tests the reason for Chezzi's severe reaction was uncovered. She'd always had allergies, but nothing to overly worry about.
But a combination of unknowingly ingesting cat hair from the carpet of her home [ from the previous owners] and sleeping with a wattle tree she was allergic to outside her window – Chezzi didn't realise she was in the process of creating a perfect storm.
A glass of red wine that night for dinner was the final straw for Chezzi's immune system. She had an immediate reaction that saw her on the floor unable to breathe.
Sailor was 18 months old at the time of Chezzi's attack, but it wasn't until Sailor was about four that her allergies presented themselves.