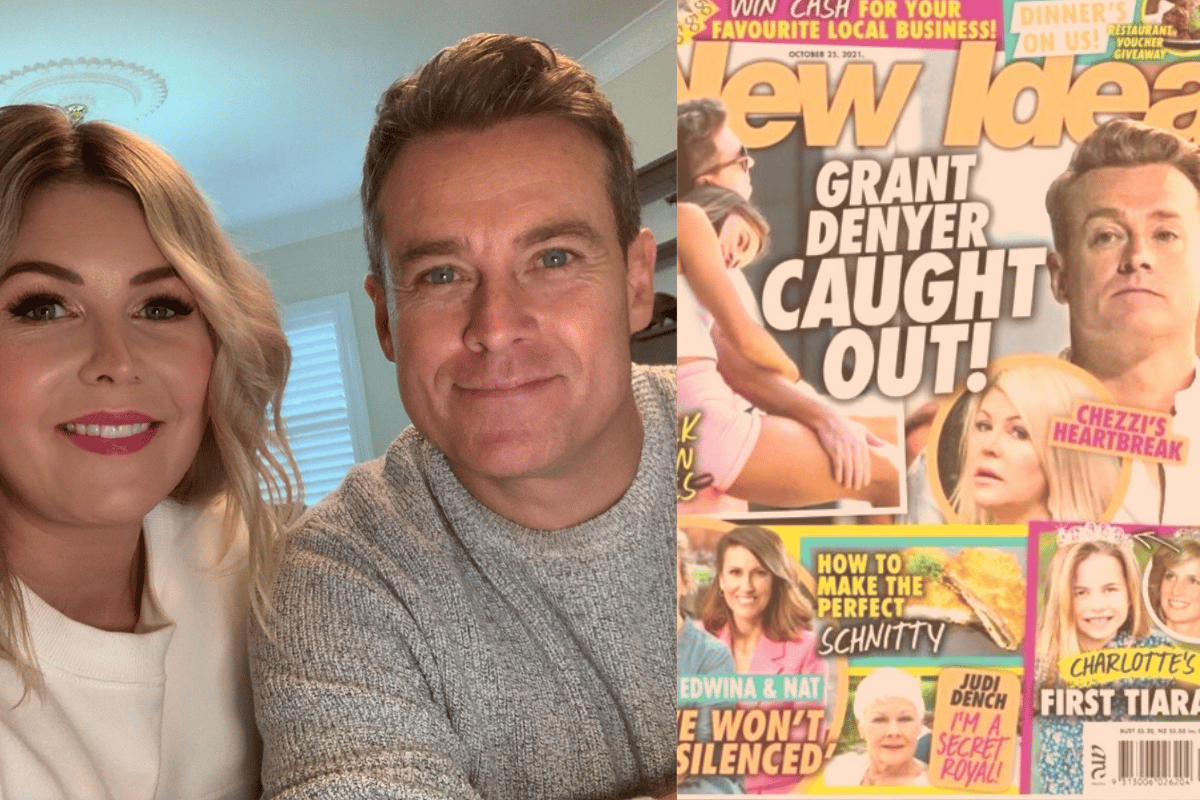 For decades now, tabloid publications have been churning questionable stories about celebrity gossip and alleged scandal. 
Some claim certain celebrities are divorcing, having babies or surprise weddings and even finding a long-lost love child. But one of the biggest printable stories of all time are cheating scandals. Especially, ones set to shake famously strong couples. 
And in October 2021, Grant Denyer and his wife Chezzi Denyer fell victim to tabloid fodder. 
Watch: Chezzi and Grant Denyer celebrate 10 years of marriage. Post continues below.
But they didn't back down. Instead, they called it out: and won.
Initially writing on Instagram, Grant and Chezzi criticised New Idea for their October 18 cover, which featured a paparazzi shot of Grant and his Dancing With The Stars Australia partner Lily Cornish with the words 'Grant Denyer caught out'. In the picture, it could be seen that Grant was sitting next to his dancing partner, she had her head on his shoulder, and he had his hand on her leg. 
Also on the cover was a paparazzi picture of Chezzi with a blank expression and the words 'Chezzi's heartbreak'.
At the time, Grant wrote on Instagram: "The magazine has taken the story down online, however considering the magazine is still out there in doctor's offices and dental surgeries for years to come, we feel a more permanent response is needed. And yes, we're taking this further. These magazines are ruthless and evil paddlers of lies for cash. Don't fall for it. Their behaviour towards so many, not just us, is sick."
Chezzi shared a similar sentiment, thanking their fans for reaching out to the publication and sending in complaints. "Enough is enough. Watch this space."