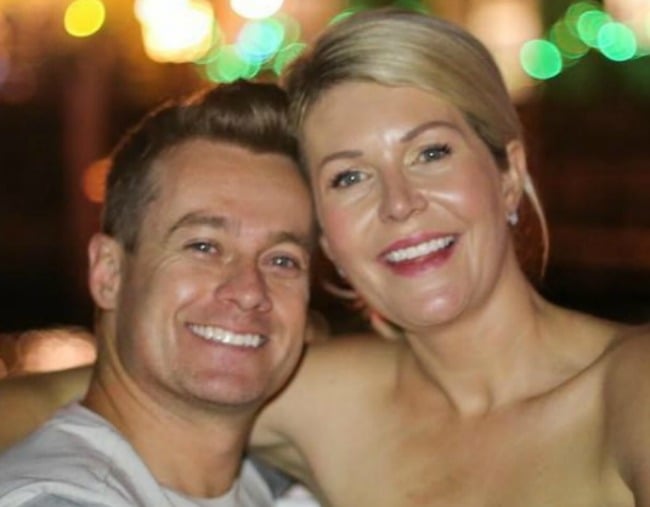 When Grant and Chezzi Denyer met in 2005, it was hate at first sight.
The now married couple were working together on Sunrise, Grant as a presenter and Chezzi as his producer.
As Grant recently told Now To Love, they clashed immediately because they were so similar and had really similar fears.
"She was quite pushy in terms of how she thought I should do things and then I was a smart alec know-it-all who thought I knew better. There was a tug-of-war situation that went on for quite a while until one day, I brushed her hand accidentally and then I just felt this tingle from the top of my head to my toes just come over me," he explained to the publication.
Grant said in that moment he realised he couldn't "live without this woman".
The couple married in 2010 and now live on a property outside of the regional city of Bathurst, with their two daughters Sailor, seven, and Scout, two.
Over the years they faced many ups and downs together.