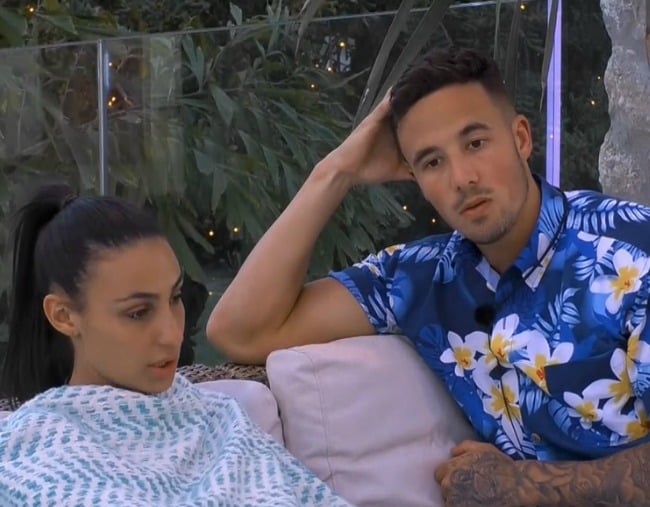 Put down the mango daiquiris pls.
We have some more villa-based drama for you.
You see, Grant and Tayla won Australia's first very season of Love Island. They walked away with $25,000 each and a long-term relationship which lasted a whole… two weeks.
Last week it was announced that Tayla and Grant had broken up.
Then things got really interesting. We found out that Grant's "girlfriend on the outside" really did exist, and then Grant started to beg Tayla to take him back through a series of Instagram posts and cringe-worthy interviews.
The funniest moments from Love Island…
Now, Tayla has finally told her side of the story to KIIS FM's Kyle and Jackie O. 
Tayla explained to the radio hosts that before they broke up, Grant admitted he really did have a "girlfriend on the outside".
"He ended up owning up to it and said, 'Yeah, I did go on there to promote myself and my business, and she did know'.
"I think he was with her for about a year, they were living with each other about four or five days of the week."