Parents and grandparents don't always see eye to eye when it comes to raising children.
But one act by a grandmother has other mothers up in arms, after she admitted to dry nursing her granddaughter.
Writing for parenting website Scary Mommy, a grandma going by the name of Elizabeth Gooden said she was looking after her two-month-old granddaughter who was suffering from colic when she became inconsolable.
Gooden, whose youngest daughter is just 11 months older than her granddaughter from her eldest 21-year-old daughter, had not had experience with the illness before.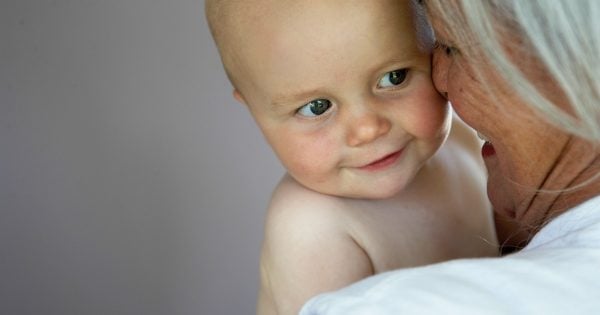 Overwhelmed and exhausted, her daughter had called her to ask if she could look after her granddaughter for a few hours while she had her first shift back at work.
After trying to calm both babies down, Gooden said she was sitting on the sofa holding her granddaughter in her arms when she noticed her rooting around.
"I felt the letdown even though my milk had been dry for months. It was a phantom sensation, but my maternal instincts kicked in and so I latched her on my breast," she wrote.