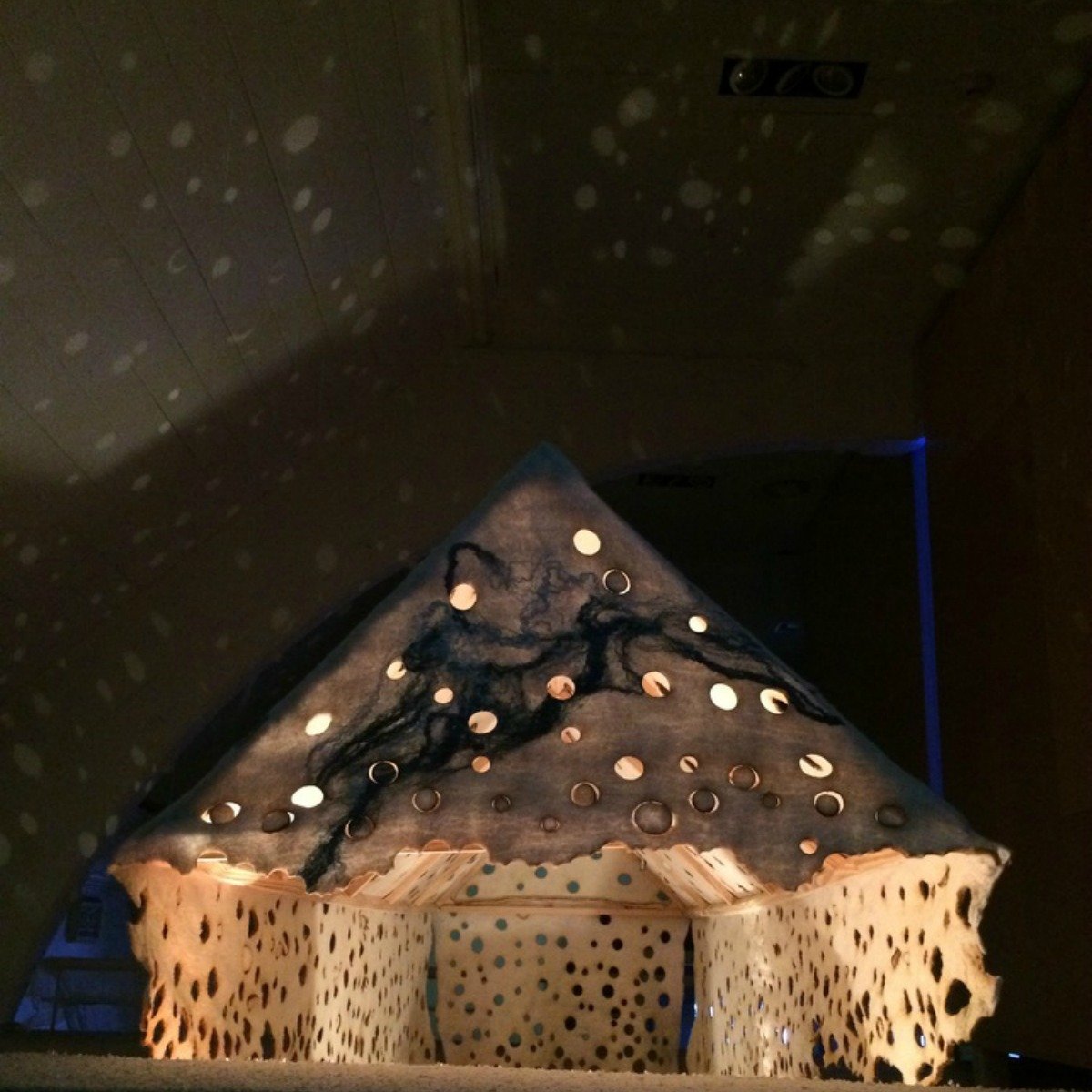 Felt isn't something you would normally associate with fashion. It's a product found stacked high in the isles of Spotlight and comes in plain primary colours that look a little lifeless on the shelf. But Grace Wood, a textile designer from NSW, is changing all of that, with her dreamy, floating, felted designs, which instill in you a lingering sense of calm.
Her creations jump out from pages of magazines, come alive in museums, and sit perfectly on the people who are lucky enough to own clothing made from her fabric.
She is revolutionising what we commonly think of when someone says the word felt.
Wood grew up in Blayney in the NSW Central Tablelands, in a fruit orchard with her parents and her two younger sisters. Going on to study a Bachelor of Design at COFA in NSW, she first discovered felt in the pages of a magazine in a dental surgery. Her aunt, a textile artist, taught her the basics of creating the fabric, when Wood was recuperating from surgery.
"The energy and focus required for felting took me out of my head and into my hands and acted as a kind of creative therapy. There was something about it that really resonated with me and I really believe it helped my healing process," Wood explains.
For many artists, it is much a part of the physical process of creating their work, that drives them, and for Wood this is no exception. The healing therapy of making felt she experienced in her earlier years is still alive in many ways, in her love for physically creating felt, everything washing the fleece, to carding, to laying out the layers of wool, to wetting down the fibres and agitating them, allows her to feel connected to the textiles she creates.
"There is something very freeing about the process of felting – it is slow, can be quite meditative and I often think of it as painting with fibre. There is a sense of surrender to it, of letting go of control, and accepting that the outcome may not be exactly what you envisioned but that it might be even better. It teaches that there is beauty in imperfection, which is a really exciting notion to me," Wood says. (Post continues after gallery.)
Grace Wood's felted works.